Silk dome tweeters

19mm tweeters create rich highs for crisp, clear treble along with high quality crossovers.

Nomex bass driver

4" bass driver and a 6 ohm impedance provides deep, punchy bass response.

Wall-mount brackets

Mount them as rear speakers or just hang them. MDF enclosure reduces vibration.
Refurbished P17 brown
Regular price

$129.00

Sale price

$103.20
Premium MDF wooden enclosure to reduce cabinet resonance
3⁄4 inch (19mm) silk dome tweeter provides accurate high frequency response
4-inch (116mm) driver produces solid low frequency response
High-quality crossovers ensure balanced audio equalisation
90 Days Warranty
Free Shipping Over $49.99
For Replacement Only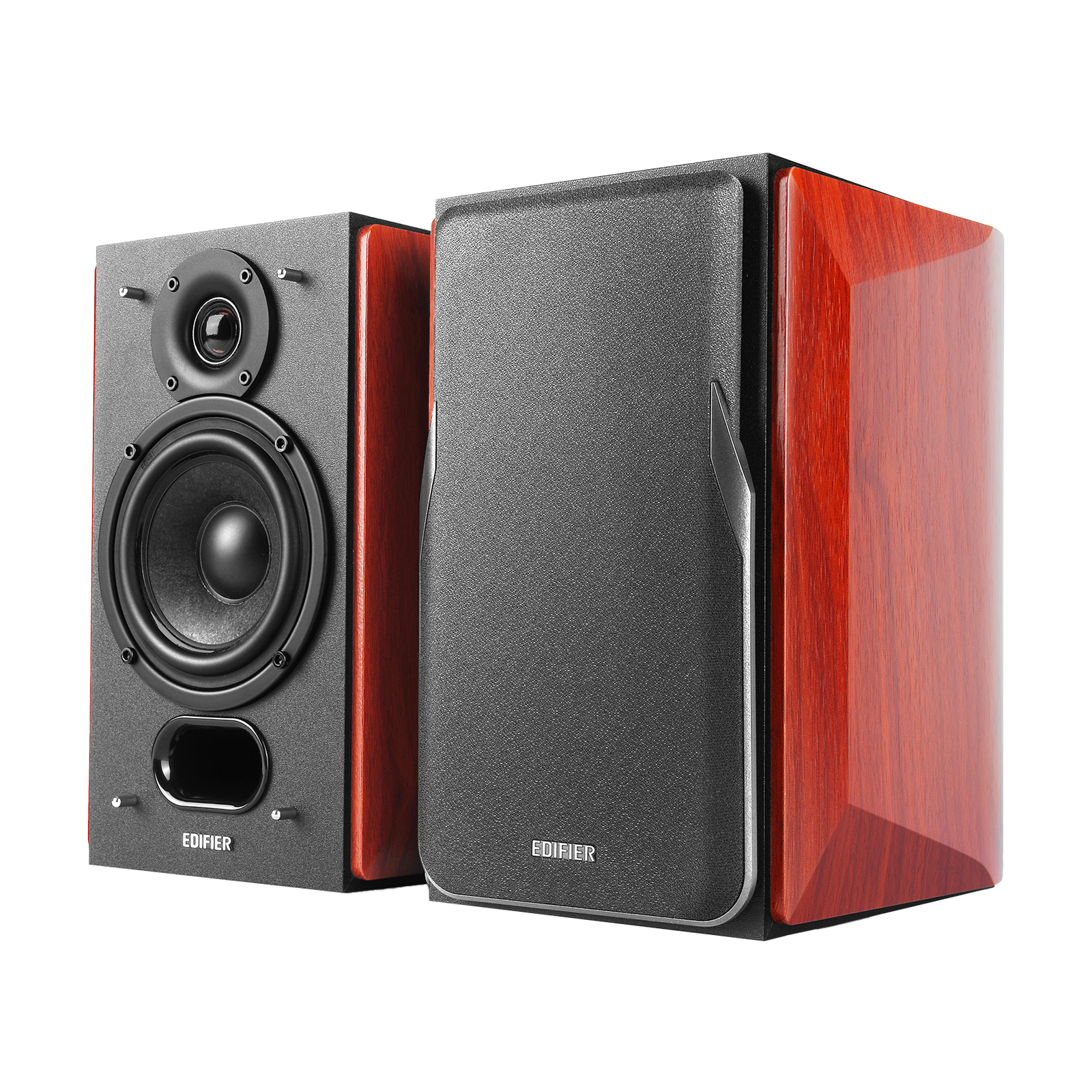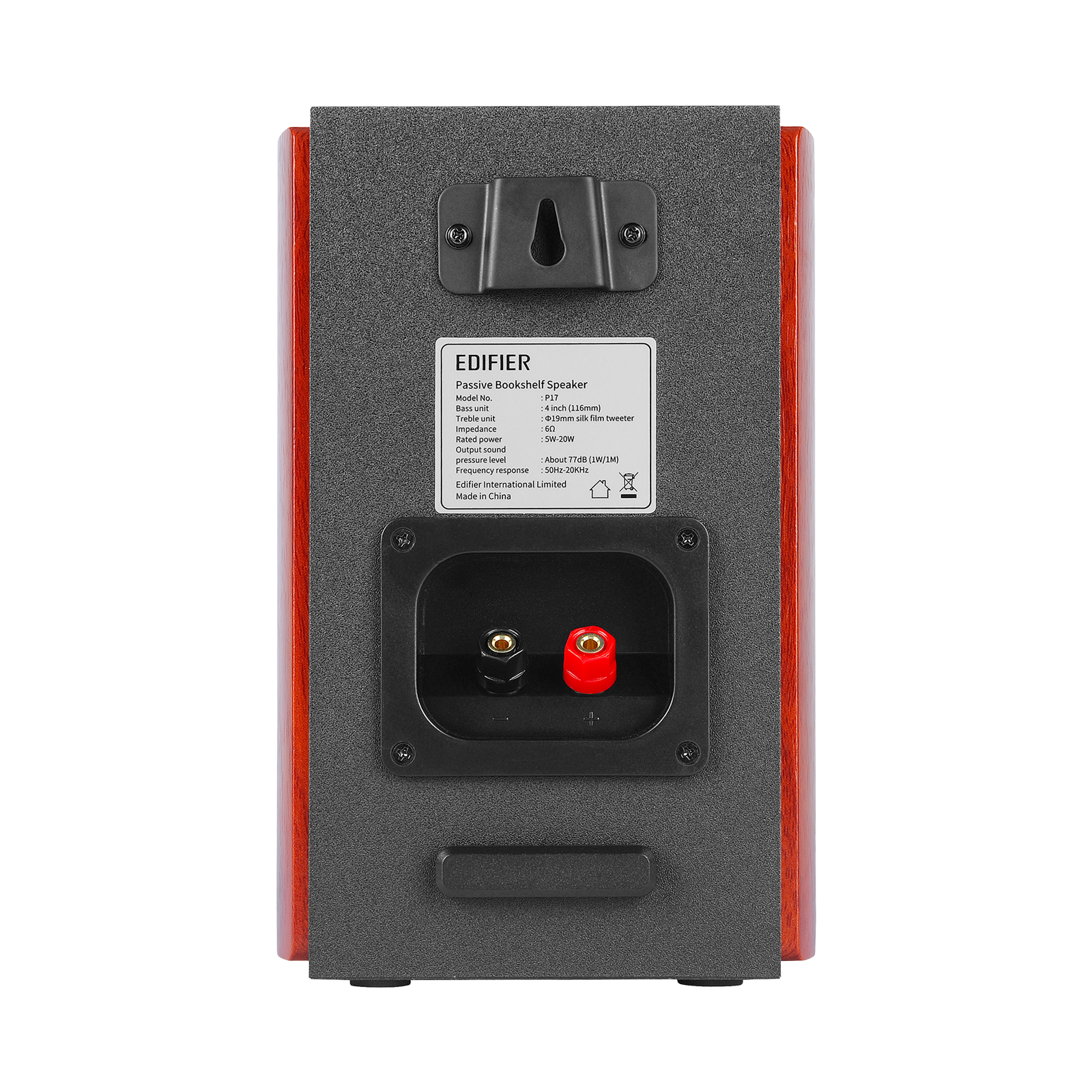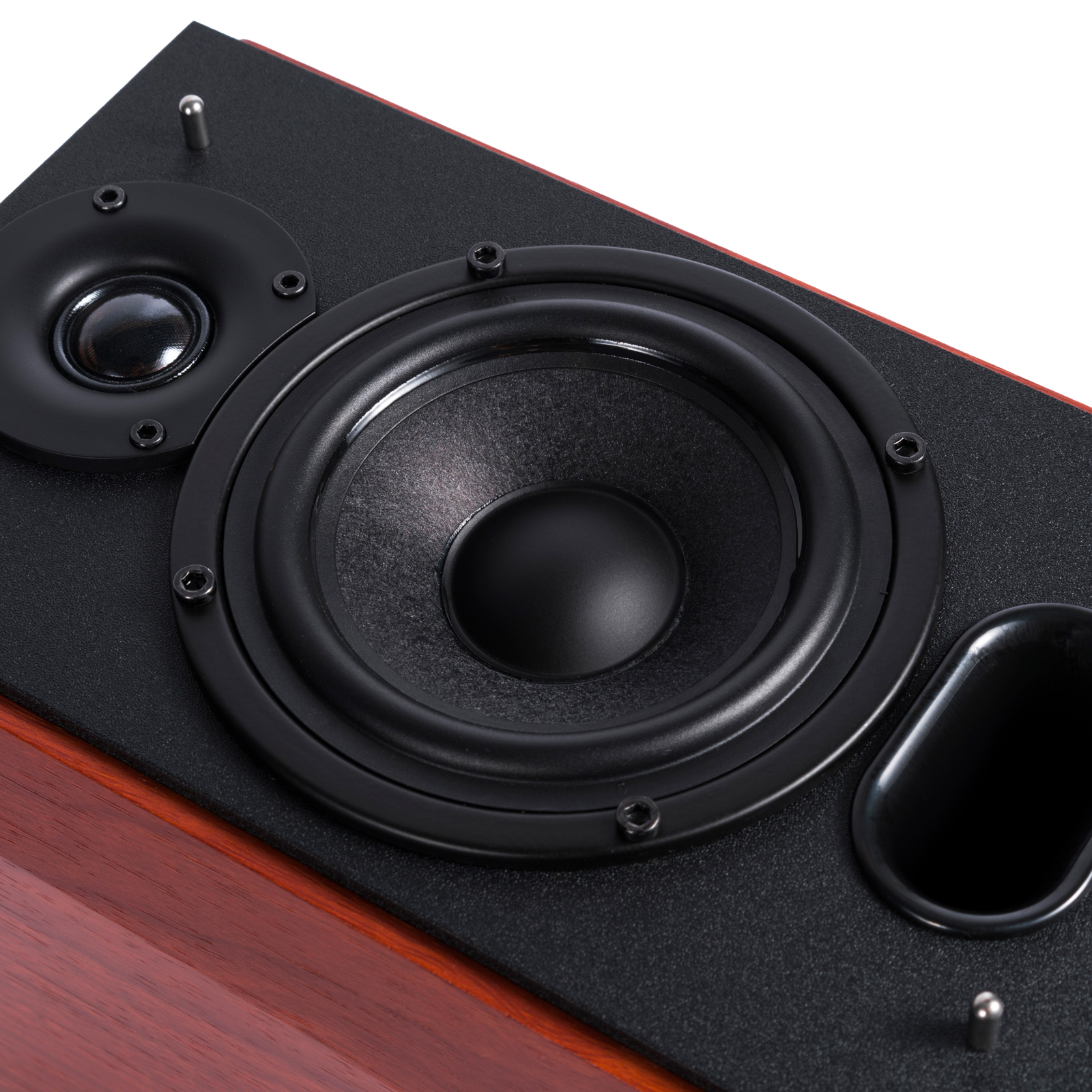 Elegant Passive Bookshelf Speakers
The P17 is a set of passive bookshelf speakers that give you the freedom to amplify and press the boundaries of sound.

* An external amplifier or receiver is required.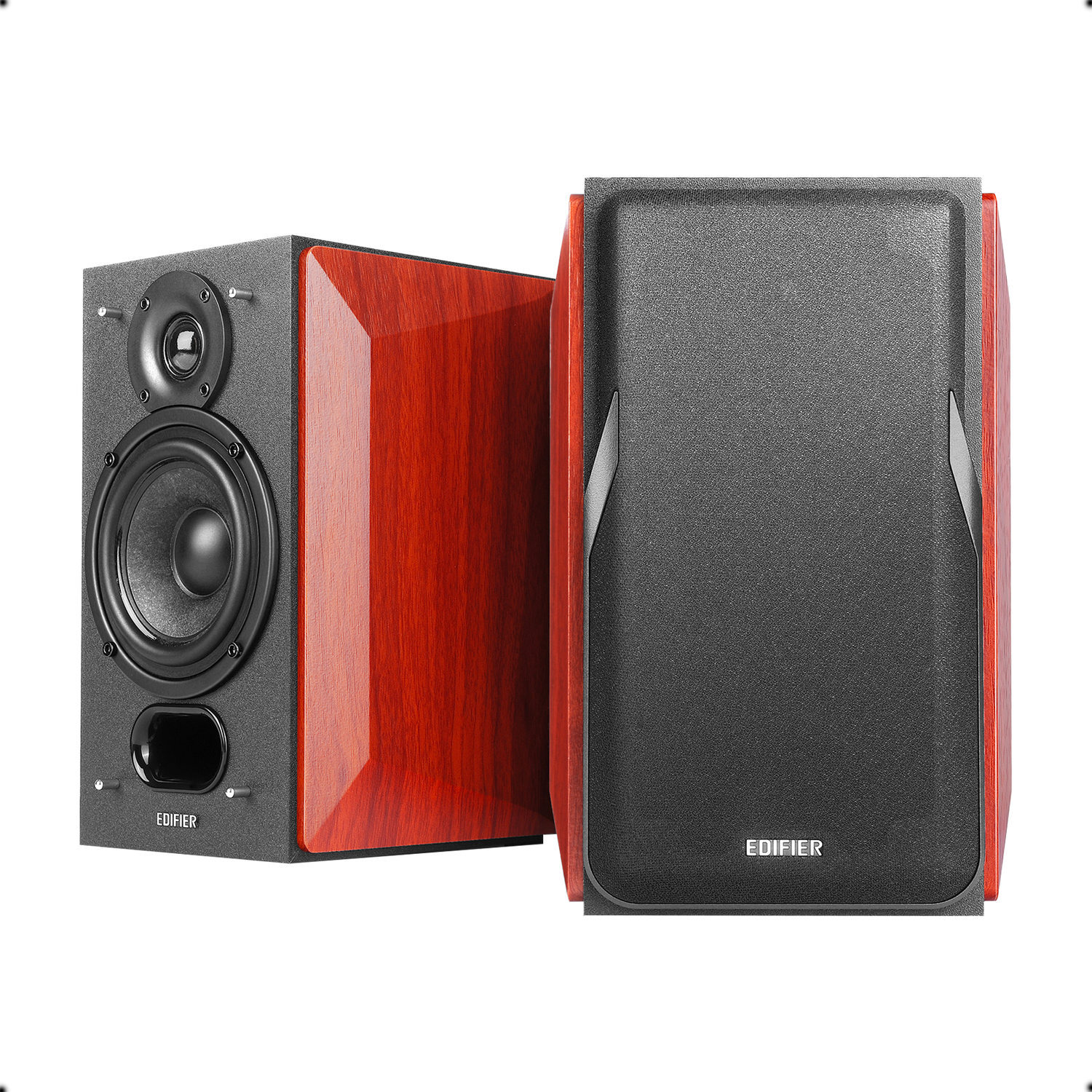 Solid Built MDF Enclosure
The P17 passive speakers use market proven MDF enclosures for the classic designed cabinets. These enclosures are engineered to reduce cabinet resonance effectively. The exterior of the speaker is finished in an elegent wood accent that fits both comtemporary decor as well as setups with a vintage vibe.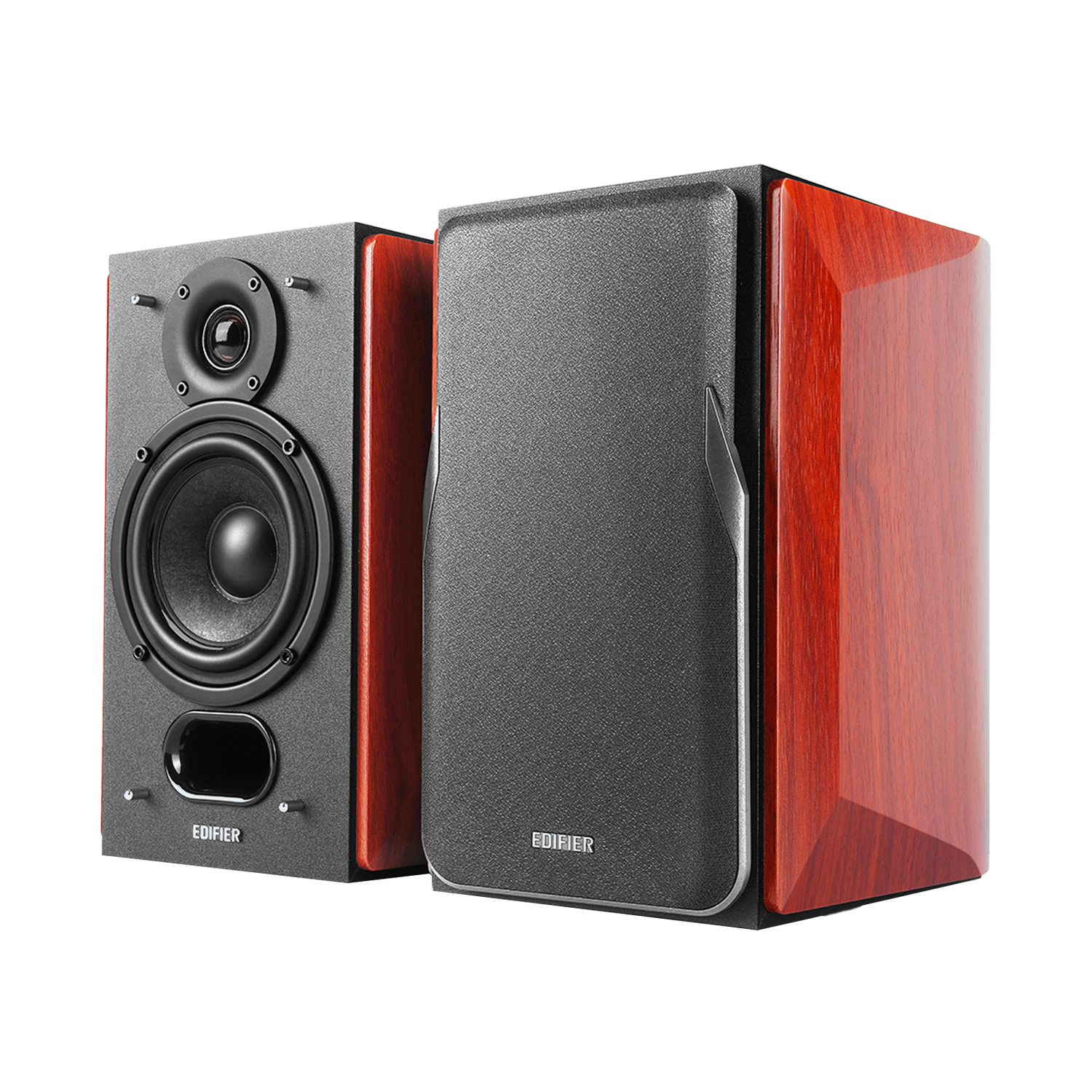 Silk Dome Tweetersand 4' Bass Drivers
The P17 uses a ¾ - inch silk dome tweeter allowing for more room at the high-end. For bass, a 4-inch driver is used for smooth, rich, low frequency sound. Each speaker also has a bass reflex port that adds emphasis to the mid woofer.
Just add an amplifier
Unboxing of the P17 is nothing less than a pleasant experience. A pair of speakers and two 6' speaker cables come in a easy-to-open, frustration-free box. Connect them to an amplifier or receiver and start enjoying the warm and balanced audio. INCLUDED IN THE BOX
User manual
Speaker connecting cable x2
SOUND

FREQUENCY RESPONSE

SOUND PRESSURE LEVEL

RATED POWER

IMPEDANCE

FREQUENCY DIVISION POINT

BASS UNIT

TREBLE UNIT
DESIGN

NET WEIGHT

DIMENSION

128 x 238 x 168 mm (WxHxD)
FAQs
Why can't I hear any sound?

Power Indicator Light:

Verify that the power indicator light on the speakers is illuminated. If it's not, ensure that the speakers are properly connected to a working power source.

Volume Adjustment:

Try increasing the volume using either the volume control on the speakers or the included remote control. Ensure that the volume is set to an audible level.

Audio Cable Connection:

Check that the audio cables are securely and correctly connected to both the speakers and the audio source. Ensure that there are no loose connections or damaged cables.

Input Selection:

Confirm that the input source on the speakers is correctly set to match the audio source you are using. Use the remote control or buttons on the speakers to select the appropriate input.

Audio Source Output:

Ensure that the audio source (e.g., computer, smartphone, audio player) is delivering a signal output. Test the audio source with another device to confirm that it is producing sound.
Could I attach a microphone?

These speakers are not powered Edifier speakers, which means they require an external receiver or amplifier to function. You will need to connect these speakers to an amplifier or receiver that can provide the necessary power and audio signal to drive the speakers.
Do the P17 speakers come as a pair or just one each?

The P17 speakers come as a pair.
Why Buy from Us?
Authorized Retailer

Hassle-Free Return

Local Fast Shipping

30 Days Money-Back Guarantee
We are an authorized retailer of Edifier products, ensuring that you receive genuine and high-quality items directly from the manufacturer.
We offer a hassle-free return and exchange policy, allowing you to shop with confidence. If you need to cancel an order or make changes, we make the process easy and convenient.
We prioritize fast shipping, ensuring that your Edifier products reach you promptly and securely. As a local seller, we strive to provide a seamless shopping experience.
We stand behind our products. If you are not satisfied with your purchase, we offer a 30-day money-back guarantee, giving you peace of mind and assurance.