25mm Silk Dome Eagle Eye Tweeters & 5" Bass Unit

Spectacular, distortion-free audio in a slick, modern package

Lossless Optical Input Support

Enjoy a lossless digital connection to TVs, DVD players or gaming consoles

Dual RCA Input with Remote

Ditch the hassle of plugging and unplugging devices constantly.
R2000DB Powered Bluetooth Bookshelf Speakers
Regular price

Sale price

$319.00
25mm Eagle Eye tweeters
5" bass unit
Pair devices via Bluetooth
High-gloss piano finish for a stylish look
Connect any device with Bluetooth v4.0
1 Year Warranty
Free Shipping Over $49.99
30 Day Return Policy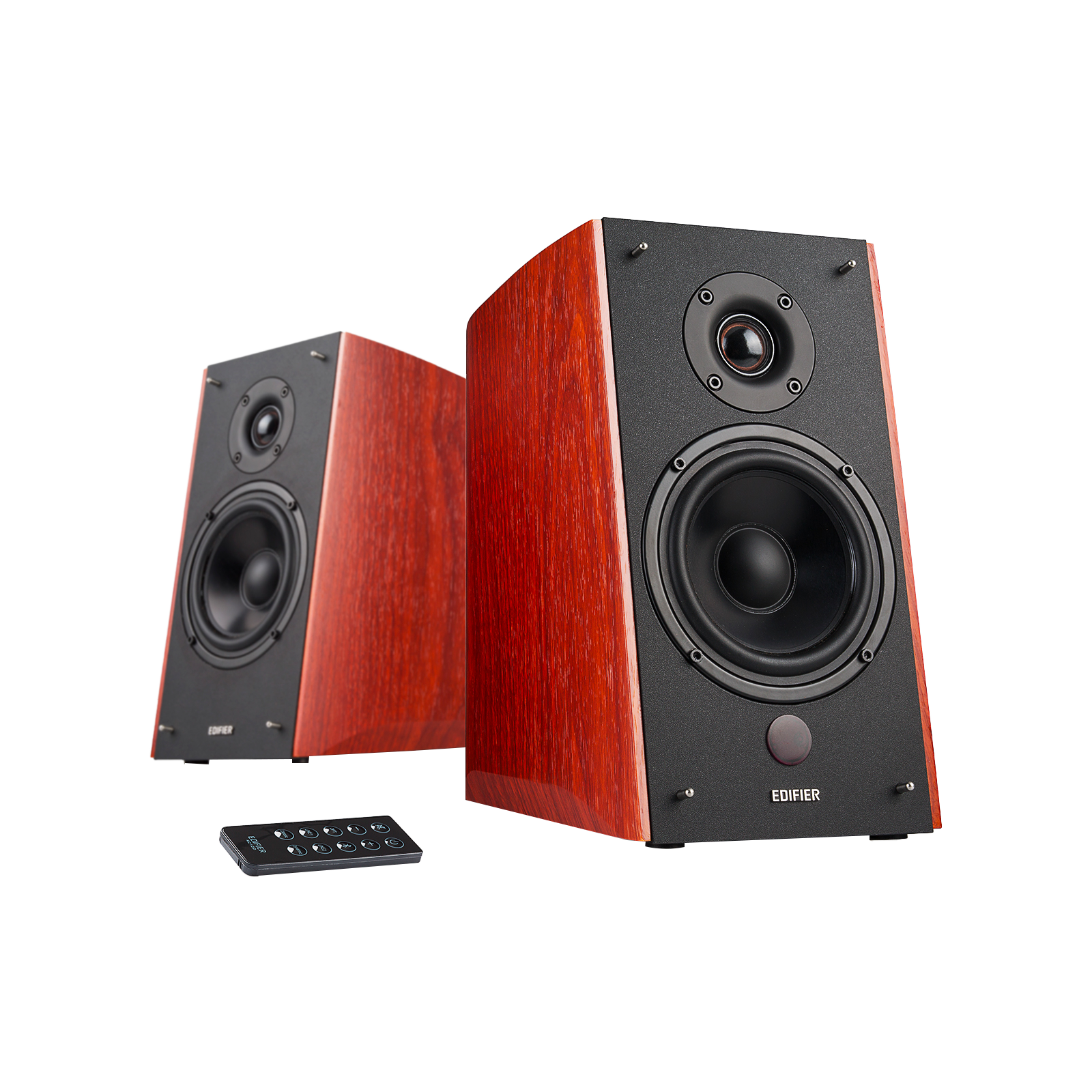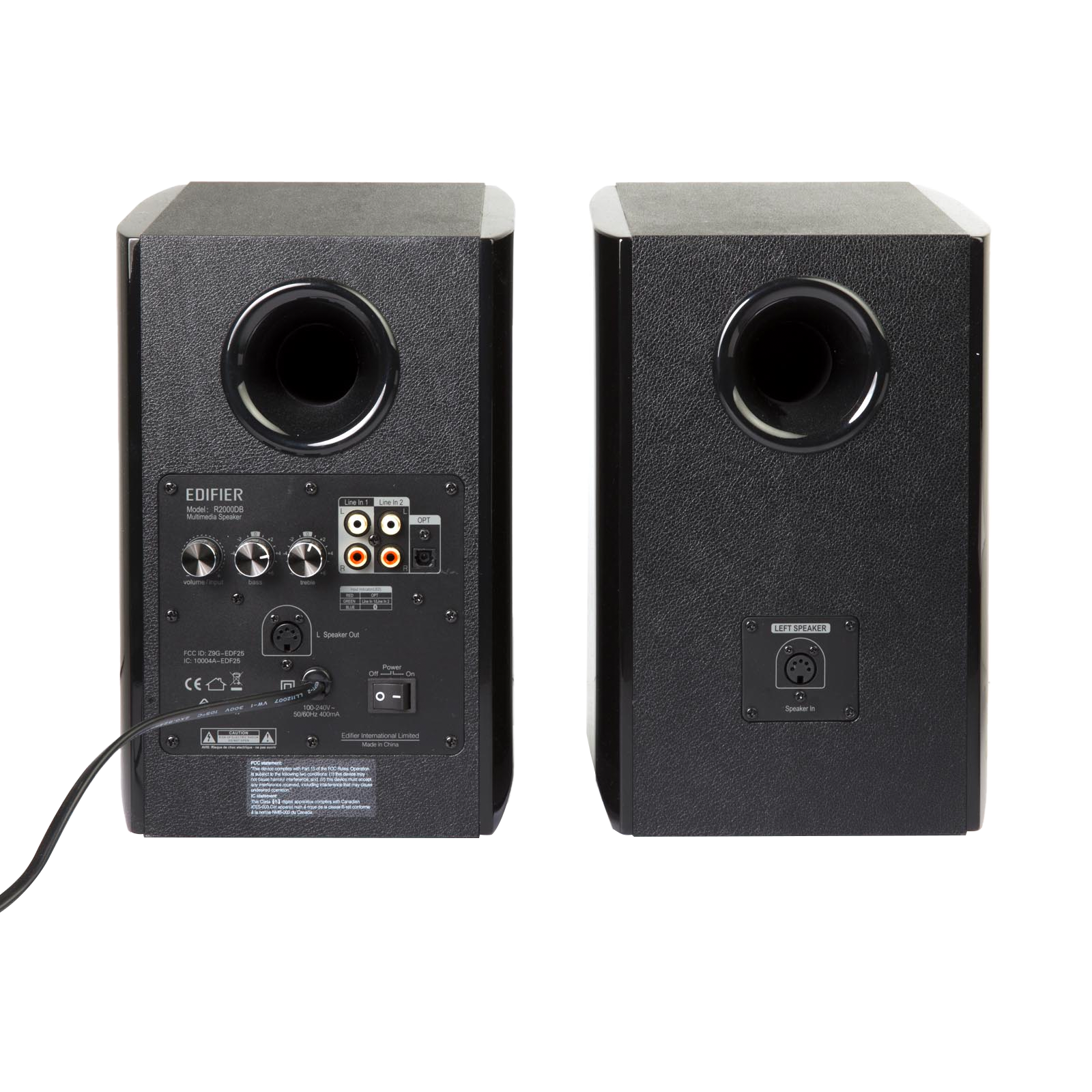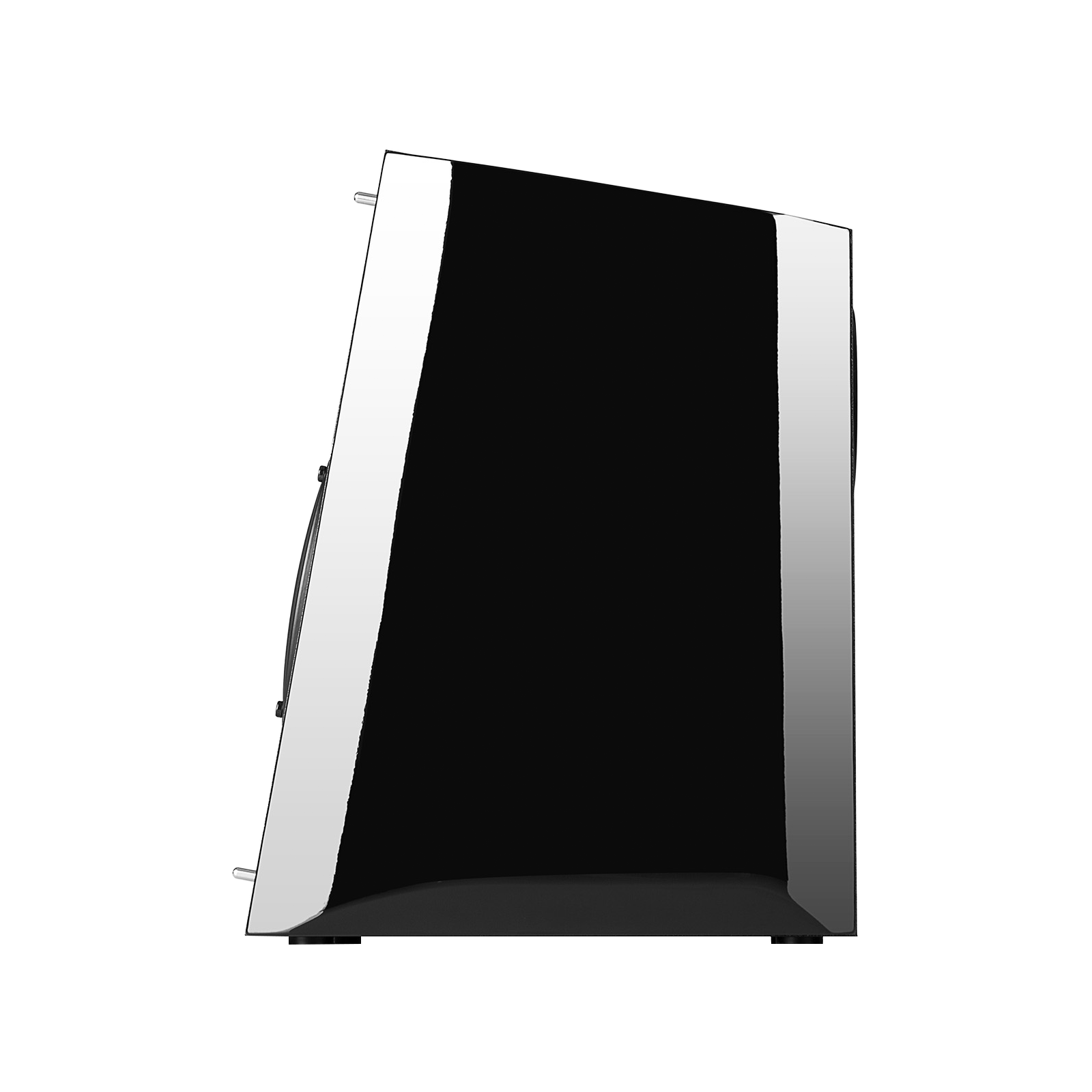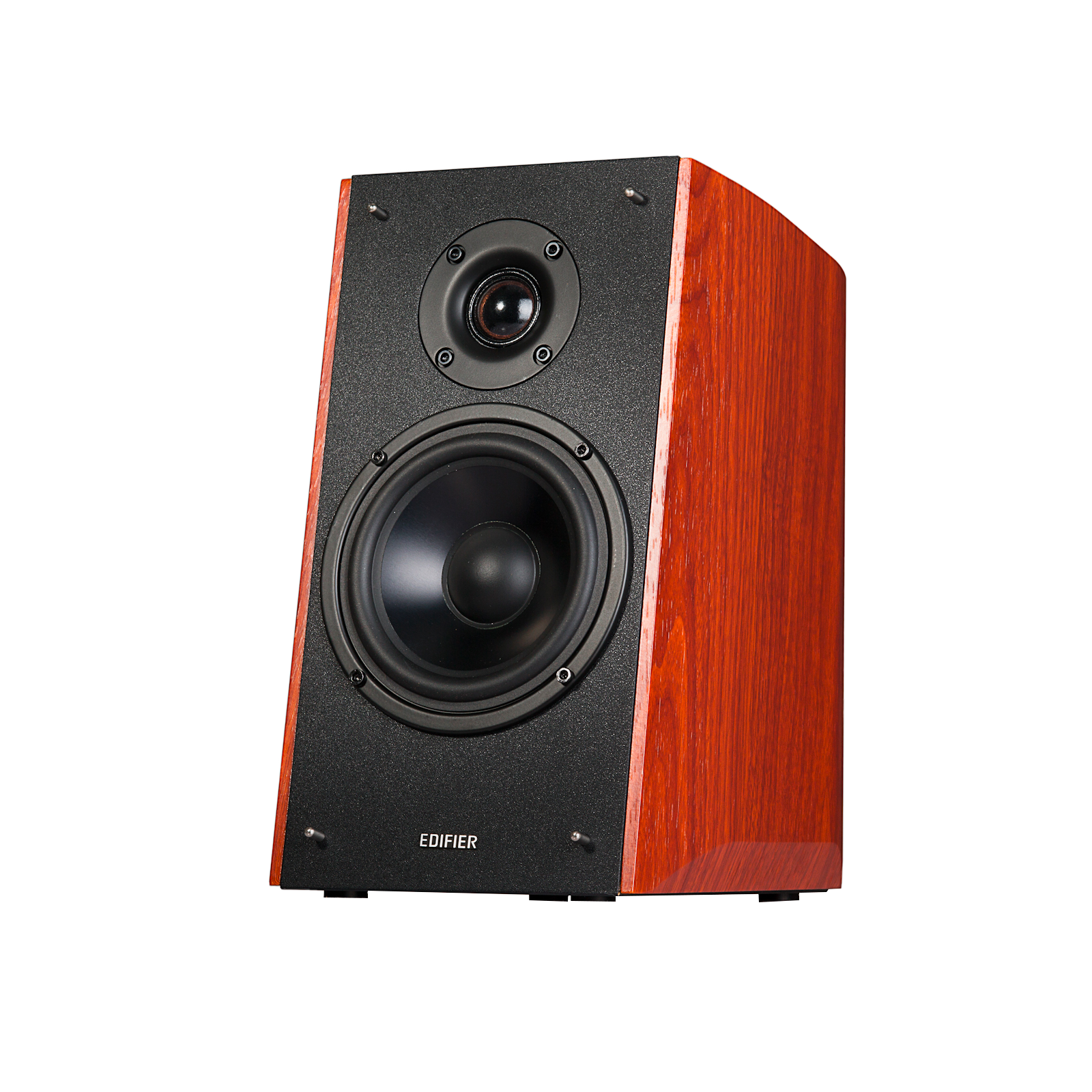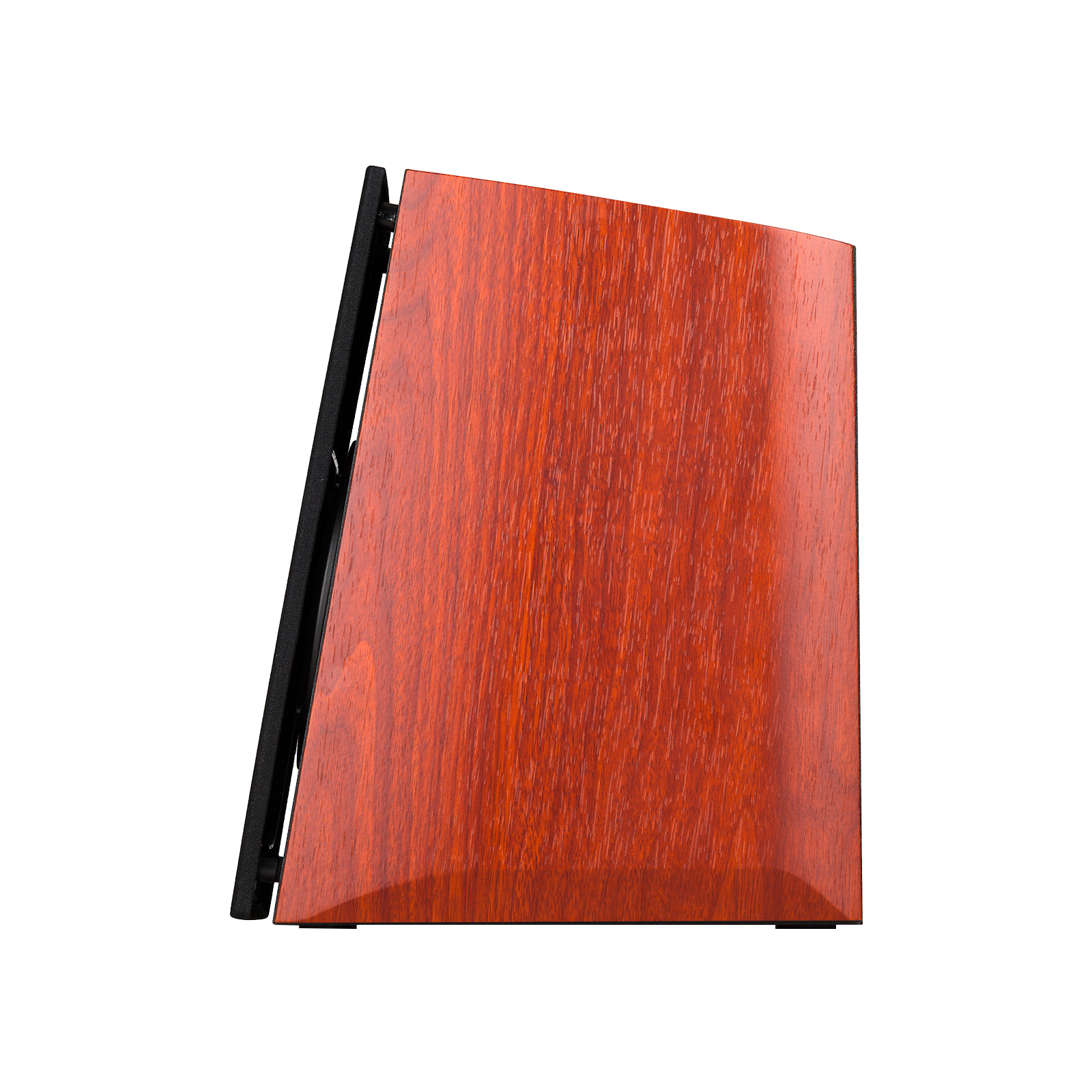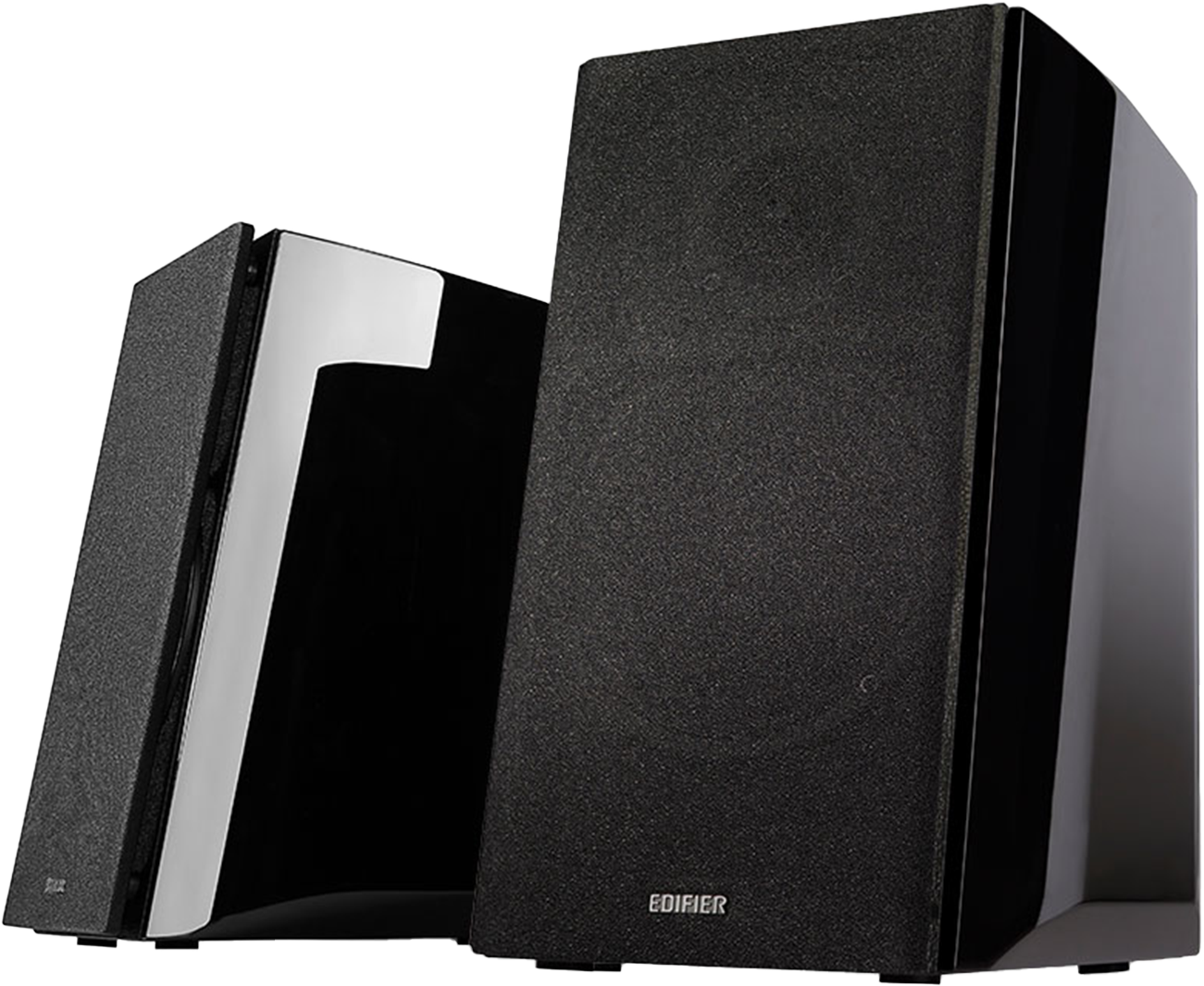 Astonishing sound
Not only is the R2000DB stunning, this bookshelf speaker will leave you speechless. An ideal speaker for computers, gaming consoles and mini home theatres. Its comfortable in just about any environment, giving it the diverse functionality suited for any lifestyle. It houses an encased MDF wooden enclosure which minimises acoustic resonance. The R2000DB bookshelf speakers considers your Hi-tech needs and concerns while driving quality performance and entertainment value. Edifier's bookshelf speakers with Bluetooth capability produces spectacular sound with exceptional presentation.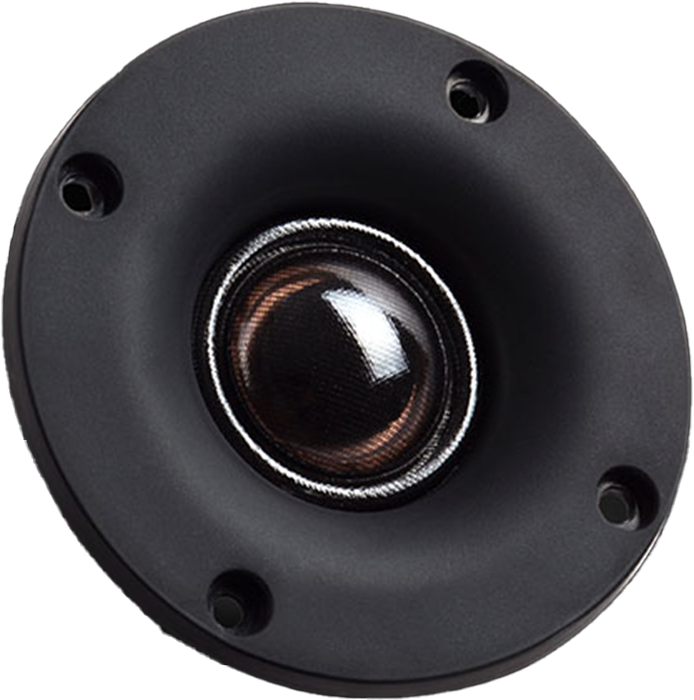 Eagle Eye
Using newly developed 25mm silk dome "Eagle Eye" tweeters, this bookshelf speaker makes the slightest sounds clear. With desirable dimensions and improved specs the "Eagle Eye" lives up to its reputation and demand. With the redesigned elements of the R2000DB bookshelf speakers, distortion in your audio experience is a thing of the past. Edifier has built in Digital Signal Processing (DSP) and Dynamic Range Control (DRC) to minimise distortion, keeping your listening experience in mind. Your studio is precious and should not be defiled with the inconsistencies of outdated designs.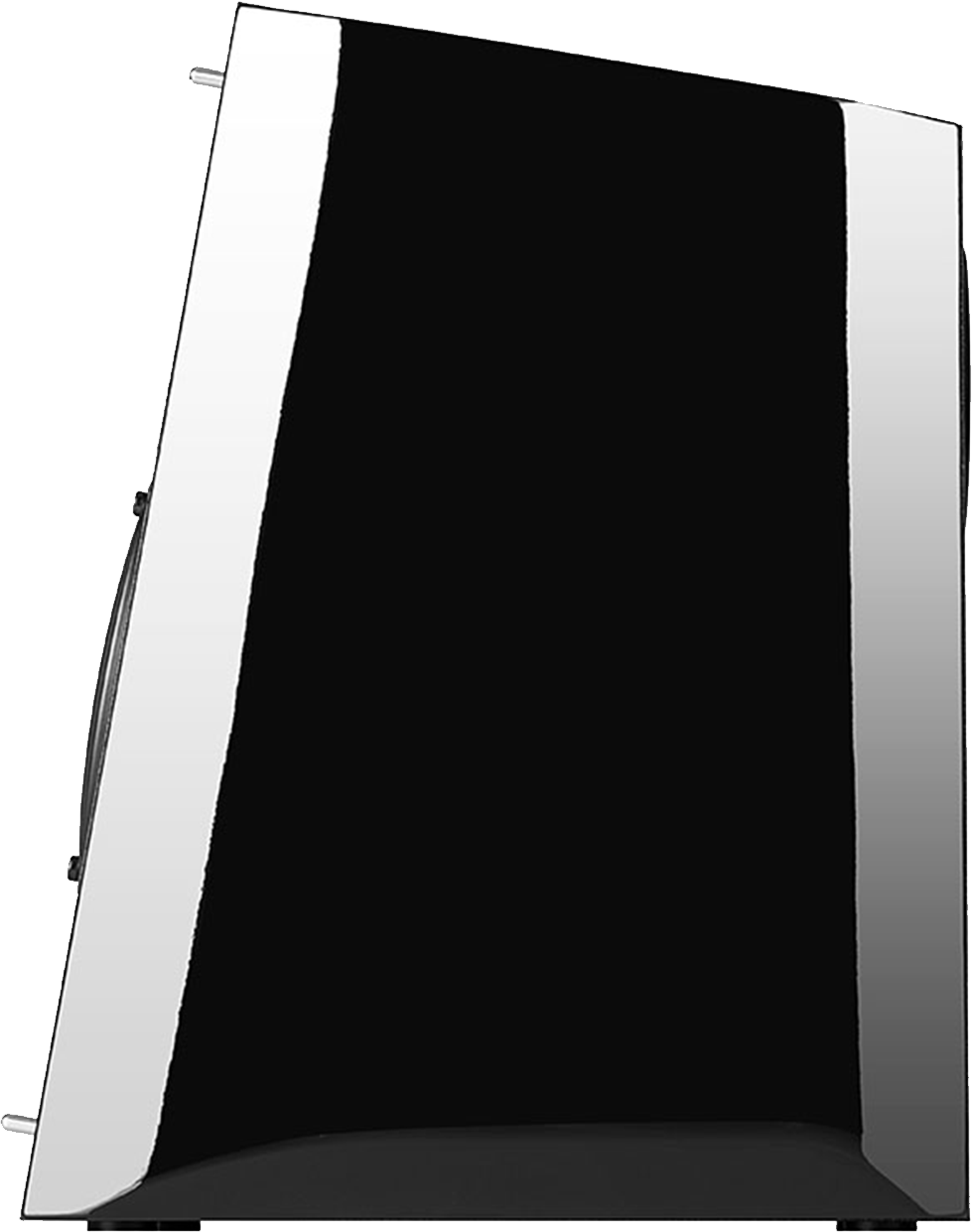 Function meets style
Edifier's R2000DB bookshelf speakers has a high gloss piano finish as a touch of elegance to match your rooms décor. Any studio or living space housing these bookshelf speakers should be met with thoughtful design and comfortable style. The luxury of a gloss finish is something Edifier does not take for granted. The R2000DB speakers exemplify this reality.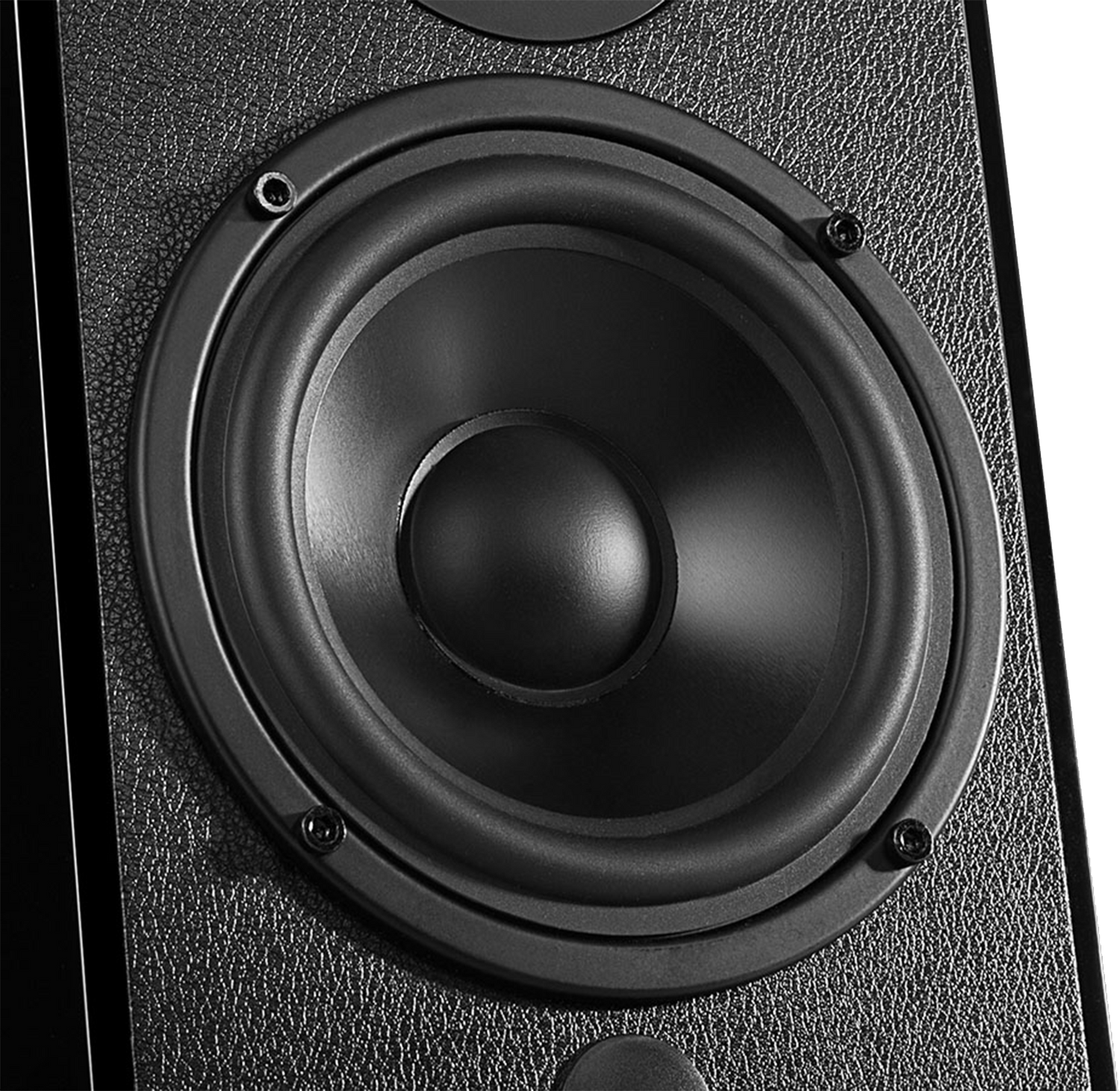 Versatile and dual connection
Connect devices to the R2000DB through optical and RCA input. You can also have more than one device plugged in at a time. Using Bluetooth, you can pair your smartphone and avoid using wires. The versatility of the R2000DB bookshelf speakers seek to deliver an authentic listening experience mirrored with Hi-tech wireless functionality. Edifier providers all the bells and whistles characteristic of Bluetooth aptitude.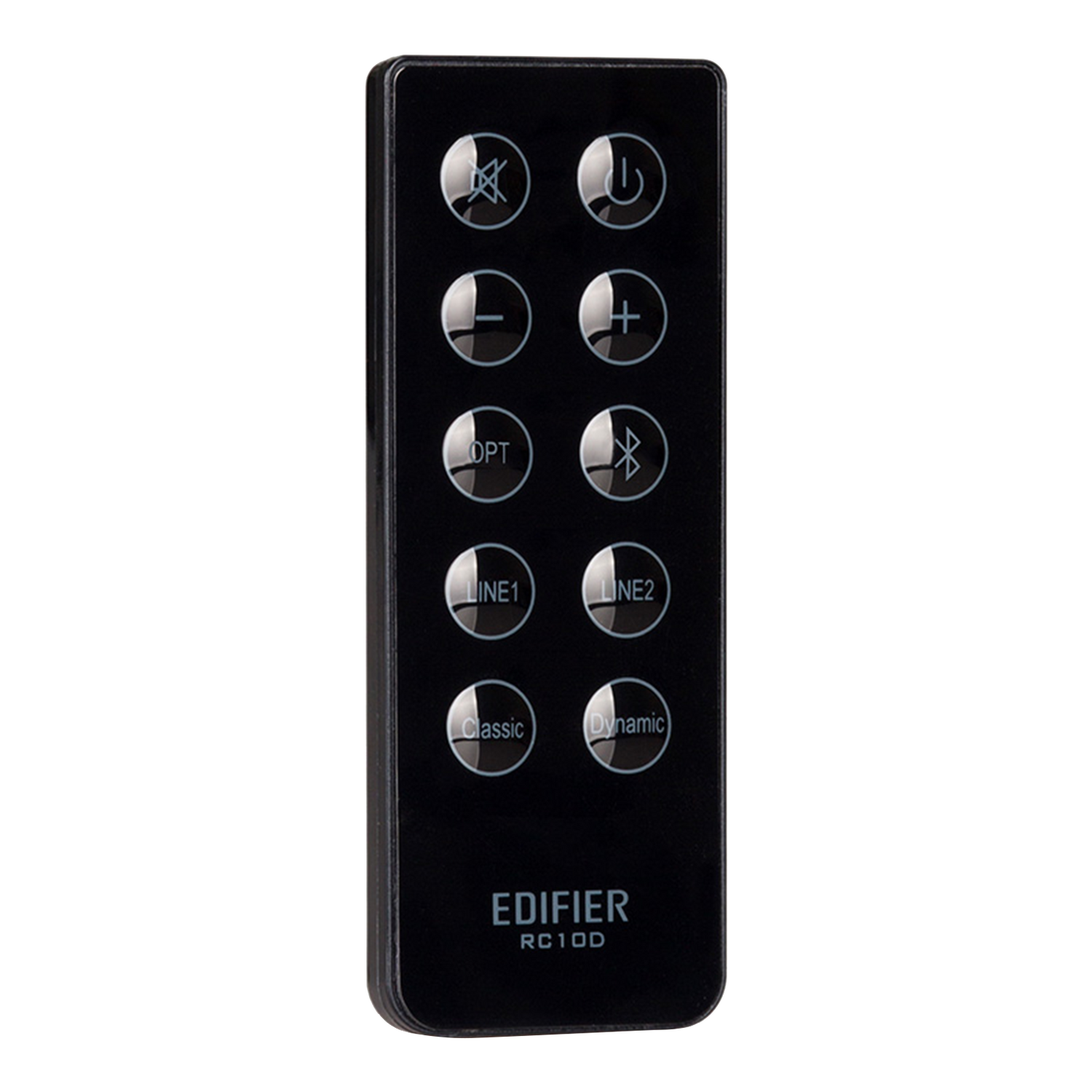 Built-in and wireless controls
The R2000DB comes with a wireless remote for your convenience. Or use the side panel on the speaker to adjust bass, treble and master volume. Control your bookshelf speakers and connect to your device in comfort. The classic design of the R2000DB fits right in your hand and gives you total demand of your experience; all at your fingertips. INCLUDED IN THE BOX
User manual
Remote control
Speaker connecting cable
3.5 mm-RCA audio connecting cable
Fiber optical audio connecting cable
Dual RCA to dual RCA audio cable
SOUND

SIGNAL-TO-NOISE RATIO

FREQUENCY RESPONSE

CHANNEL SEPARATION

TWEETER UNIT

Φ25mm Ru-Fe-B silk dome,6Ω

FULL RANGE UNIT
DESIGN

DIMENSION

9.5in x 11.25in x 7.5in (WxHxD)
POWER
CONNECTIVITY
FAQs
Why can't I hear any sound?

Restart the Speakers and Reconnect the Audio Source:

Power off the speakers, wait for a few seconds, and then power them back on. Additionally, disconnect and then reconnect the audio source to ensure a fresh connection.

Volume Adjustment:

Turn up the volume on your speakers to an audible level. Use the speaker's volume control or remote control to adjust the volume.

Audio Input Settings:

Verify that the audio input is correctly set on your speakers to match the connected audio source. Use the speaker's controls or remote to select the appropriate input source.

Check Audio Source Signal:

Confirm that there is an active signal coming from your audio source, such as a computer, smartphone, or audio player. Test the audio source with another device to ensure it is producing sound.
Why can't I turn on the speakers

Check Power and Wall Outlet
Restart and Reconnect:
Why can't I connect my speakers via Bluetooth?

Ensure Bluetooth is Enabled:

Make sure Bluetooth is turned on and active.
Why Buy from Us?
Authorized Retailer

Hassle-Free Return

Local Fast Shipping

30 Days Money-Back Guarantee
We are an authorized retailer of Edifier products, ensuring that you receive genuine and high-quality items directly from the manufacturer.
We offer a hassle-free return and exchange policy, allowing you to shop with confidence. If you need to cancel an order or make changes, we make the process easy and convenient.
We prioritize fast shipping, ensuring that your Edifier products reach you promptly and securely. As a local seller, we strive to provide a seamless shopping experience.
We stand behind our products. If you are not satisfied with your purchase, we offer a 30-day money-back guarantee, giving you peace of mind and assurance.