Bluetooth V5.1 with Aptx Technology

Delivers high quality with low latency and enhanced quality.

Versatile Connectivity

R1380DB is supporting inputs like Optical, Coaxial, Line In, and Bluetooth.

Wooden Enclosure

Minimizes acoustic enclosure.
R1380DB Active Bluetooth Bookshelf Speakers
Regular price

Sale price

$199.00
1-inch(25mm) tweeter and 4-inch(116mm) mid-bass driver
Class-D amplifier with 42W RMS total power output
TI PCM9211 digital decoding chip for precise audio processing
Side panel controls and remote control for easy operation
1 Year Warranty
Free Shipping Over $49.99
30 Day Return Policy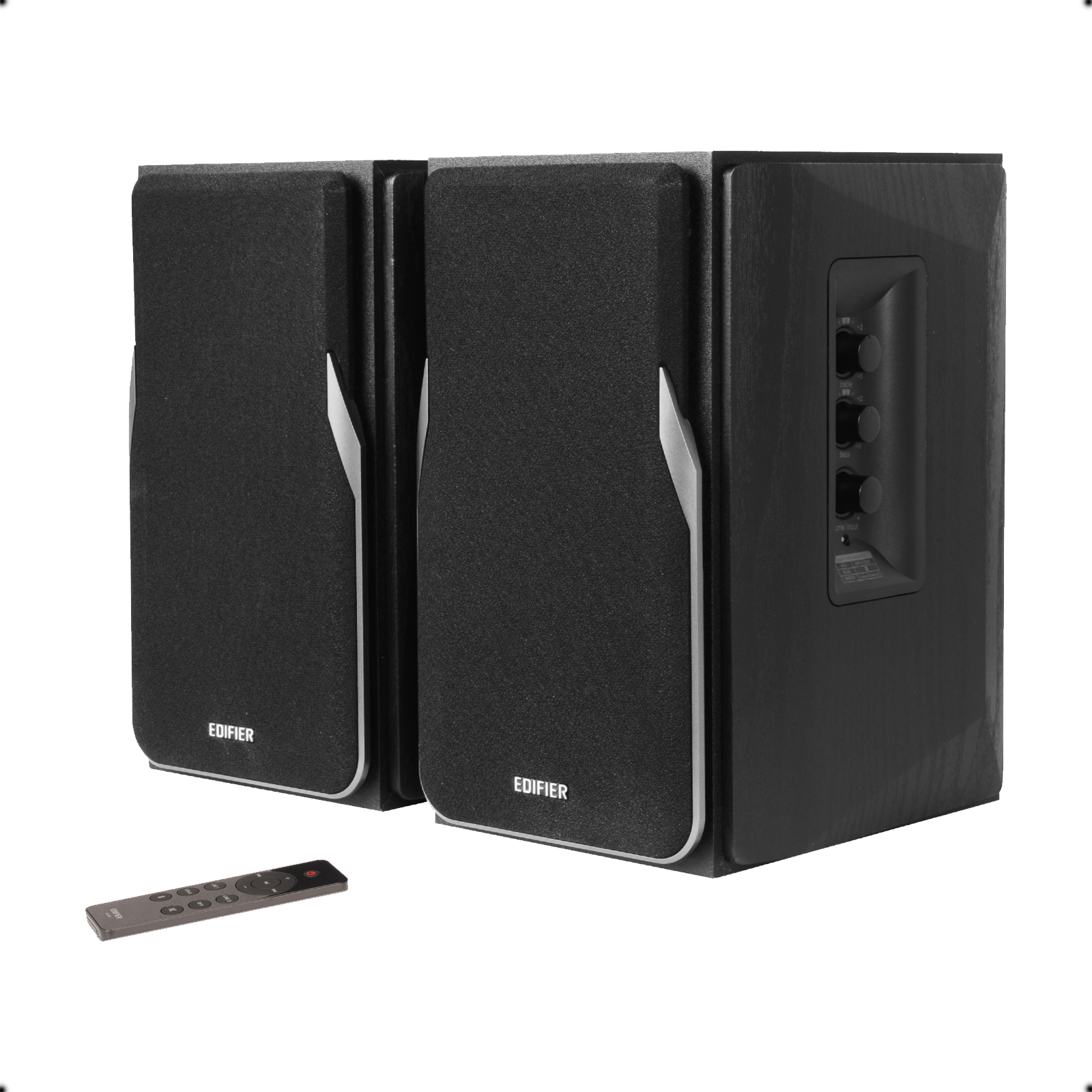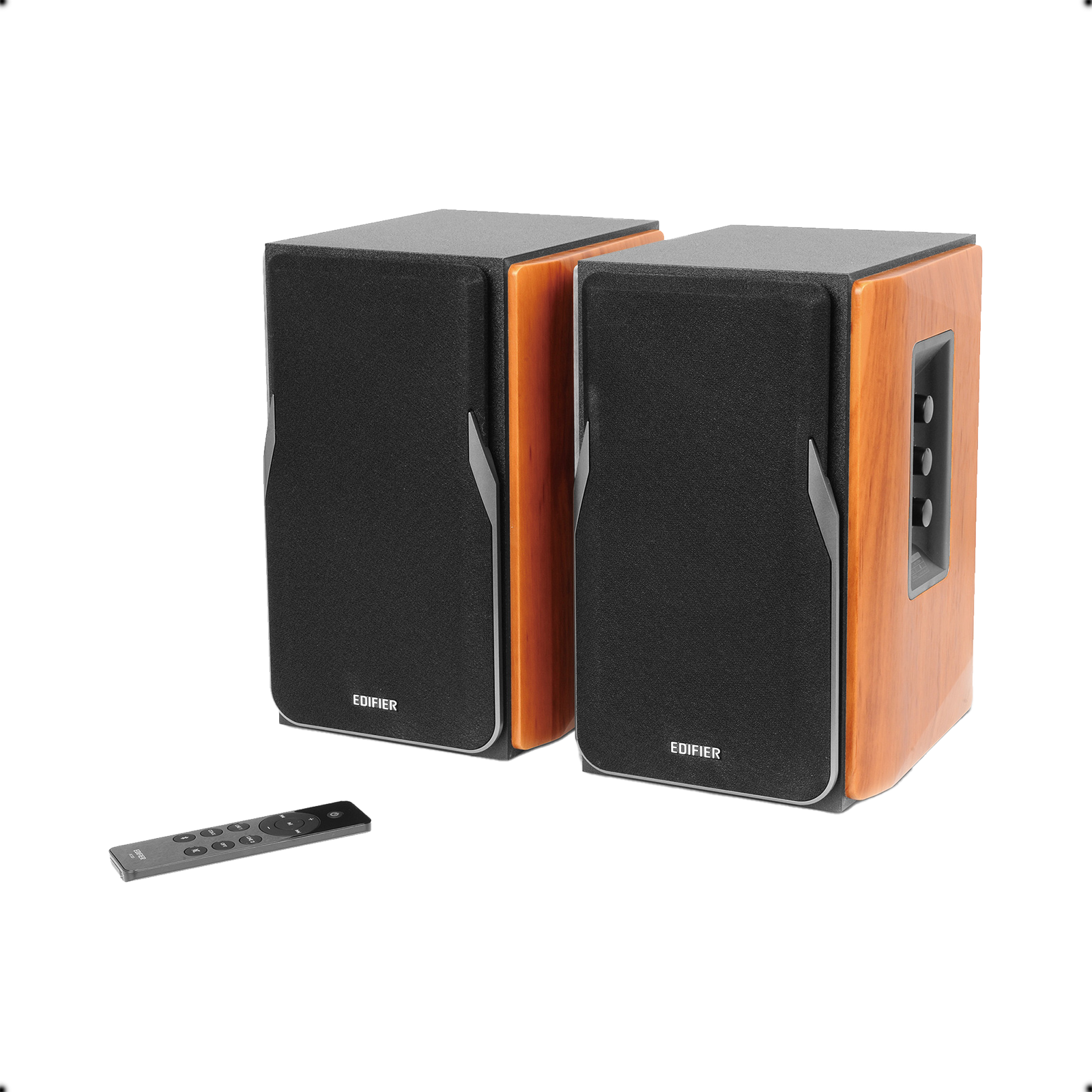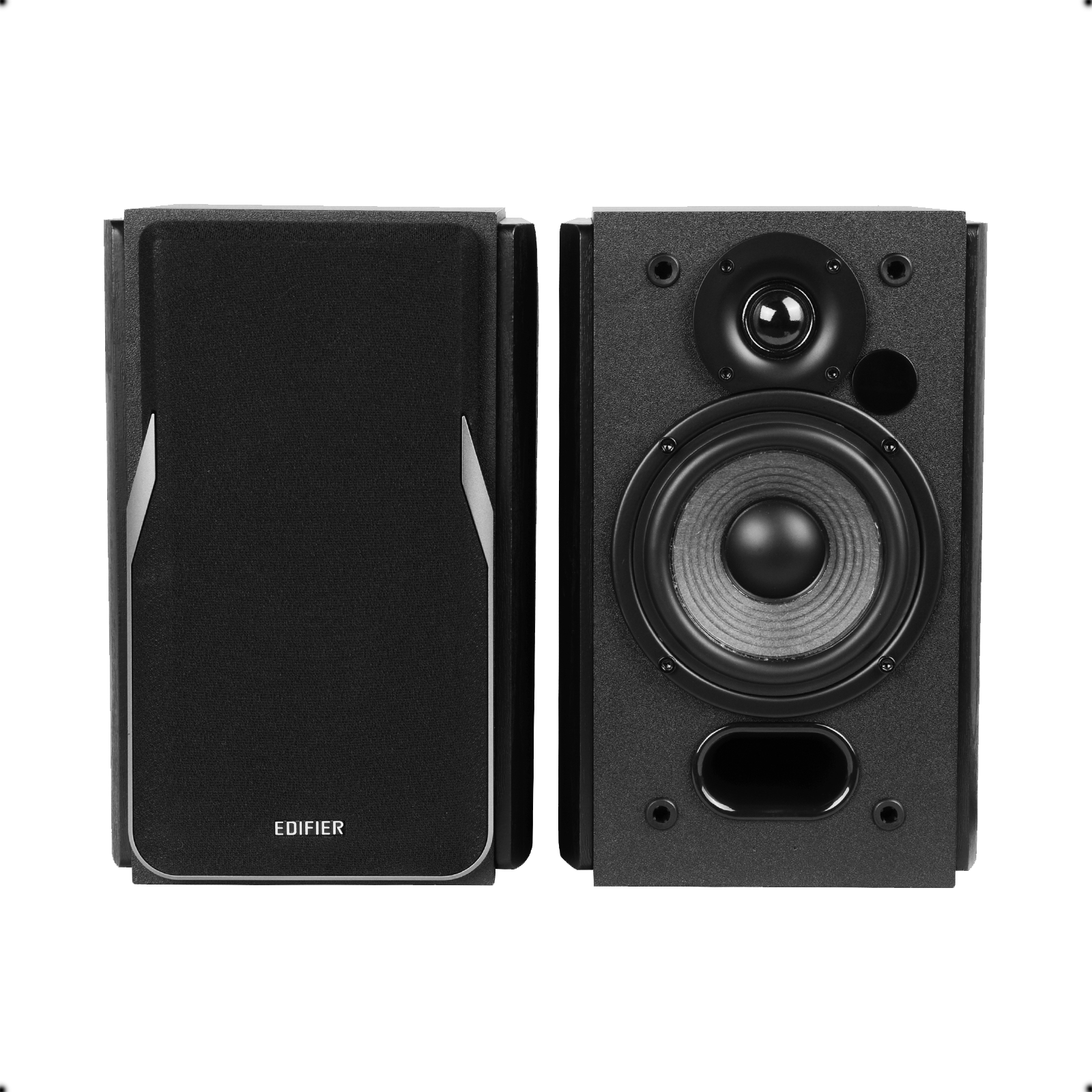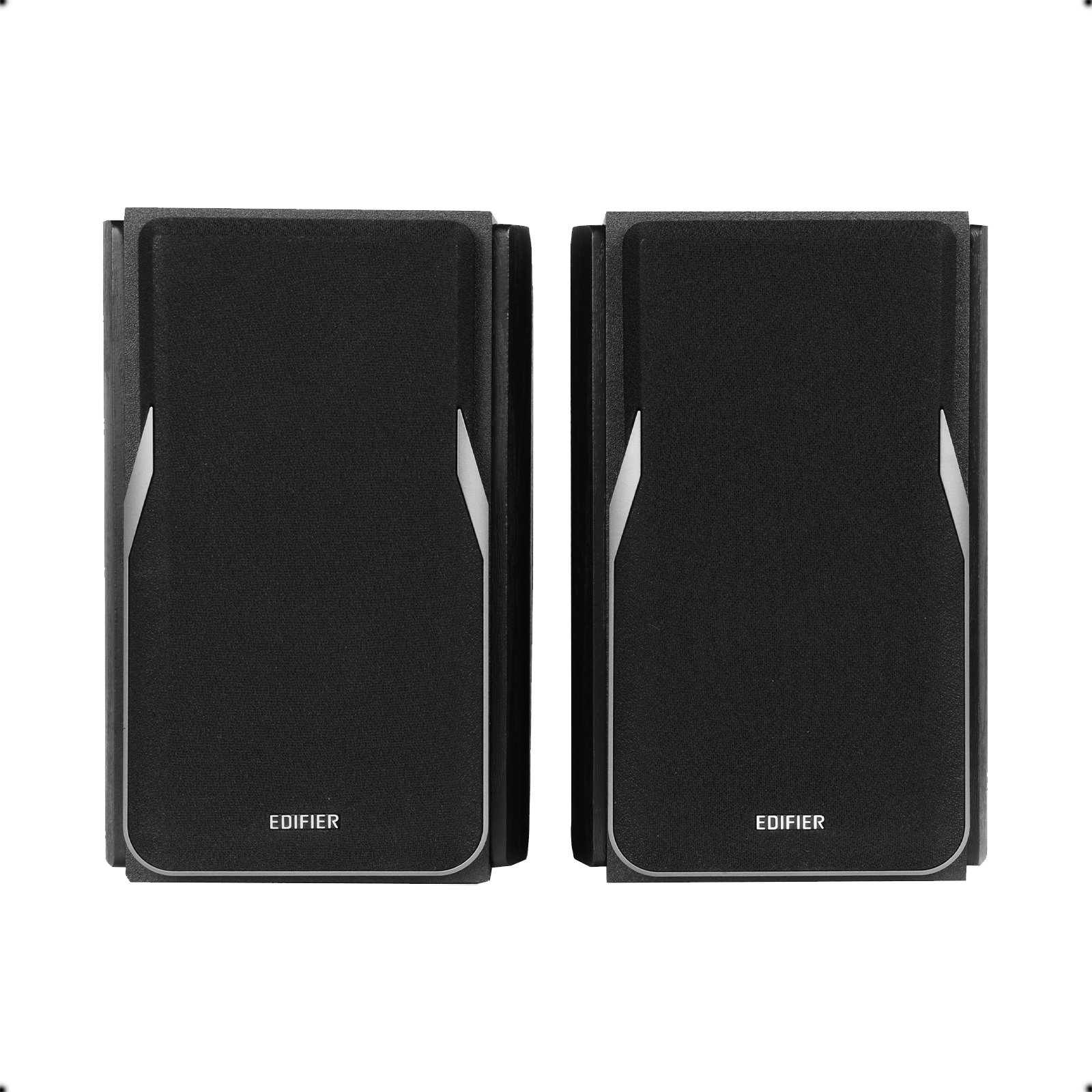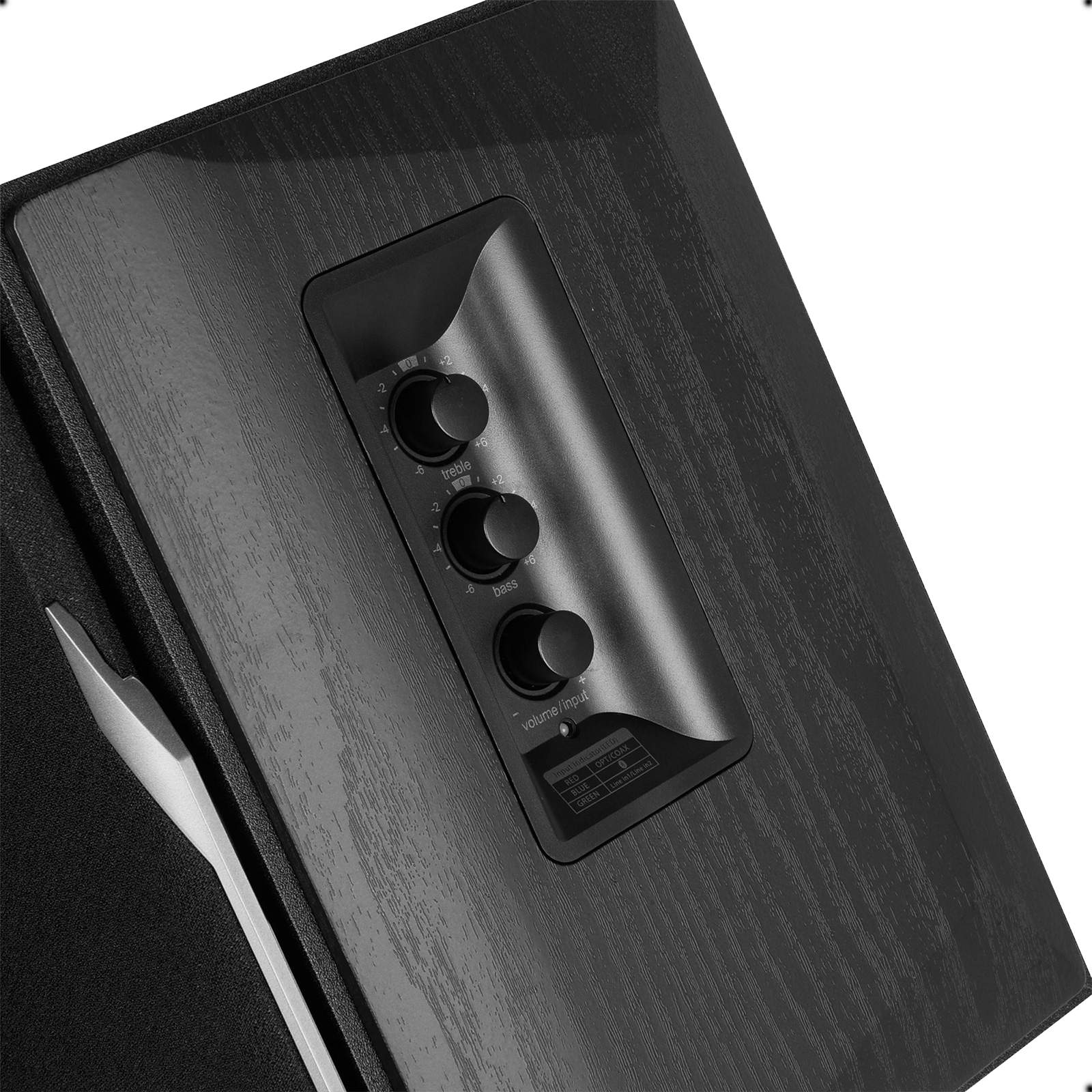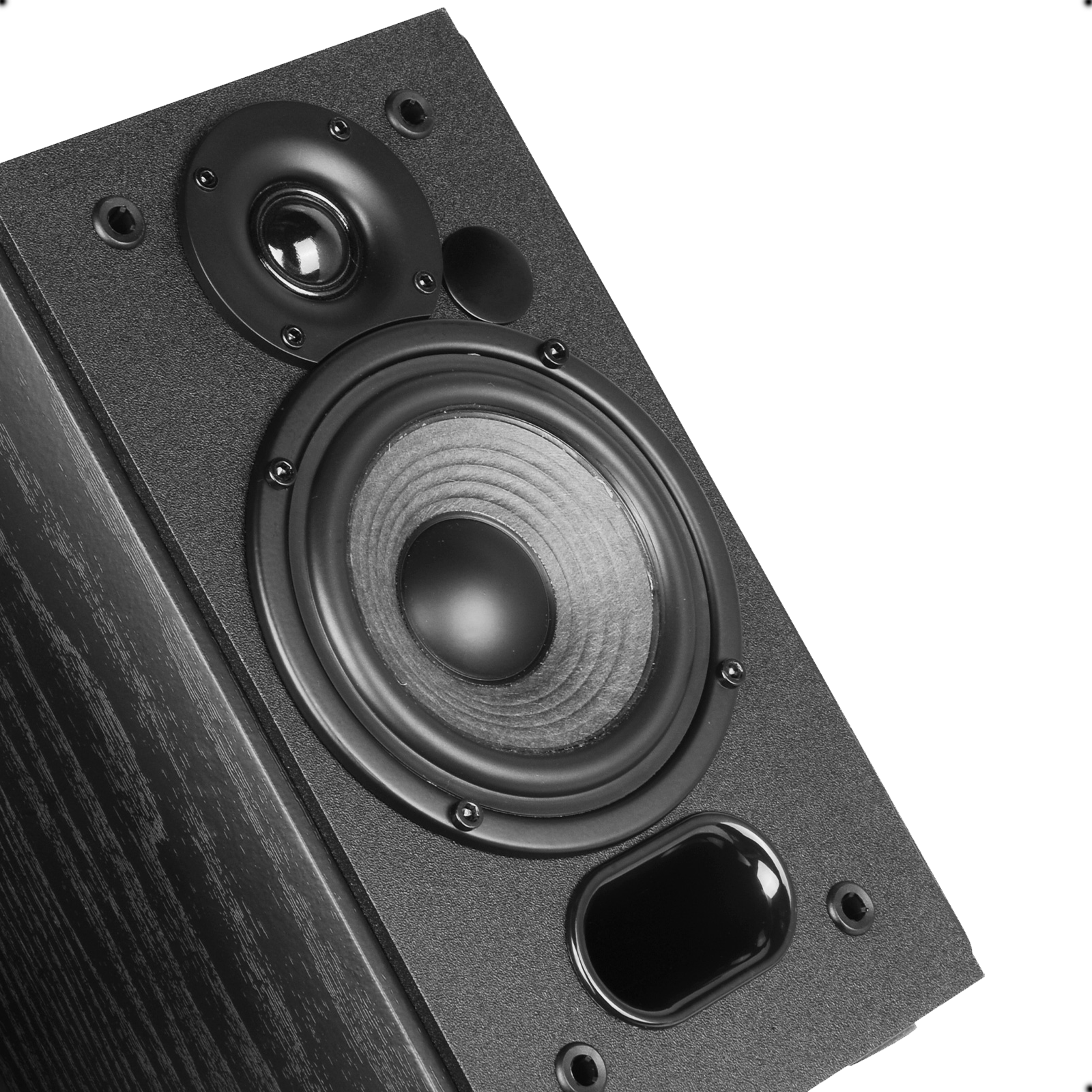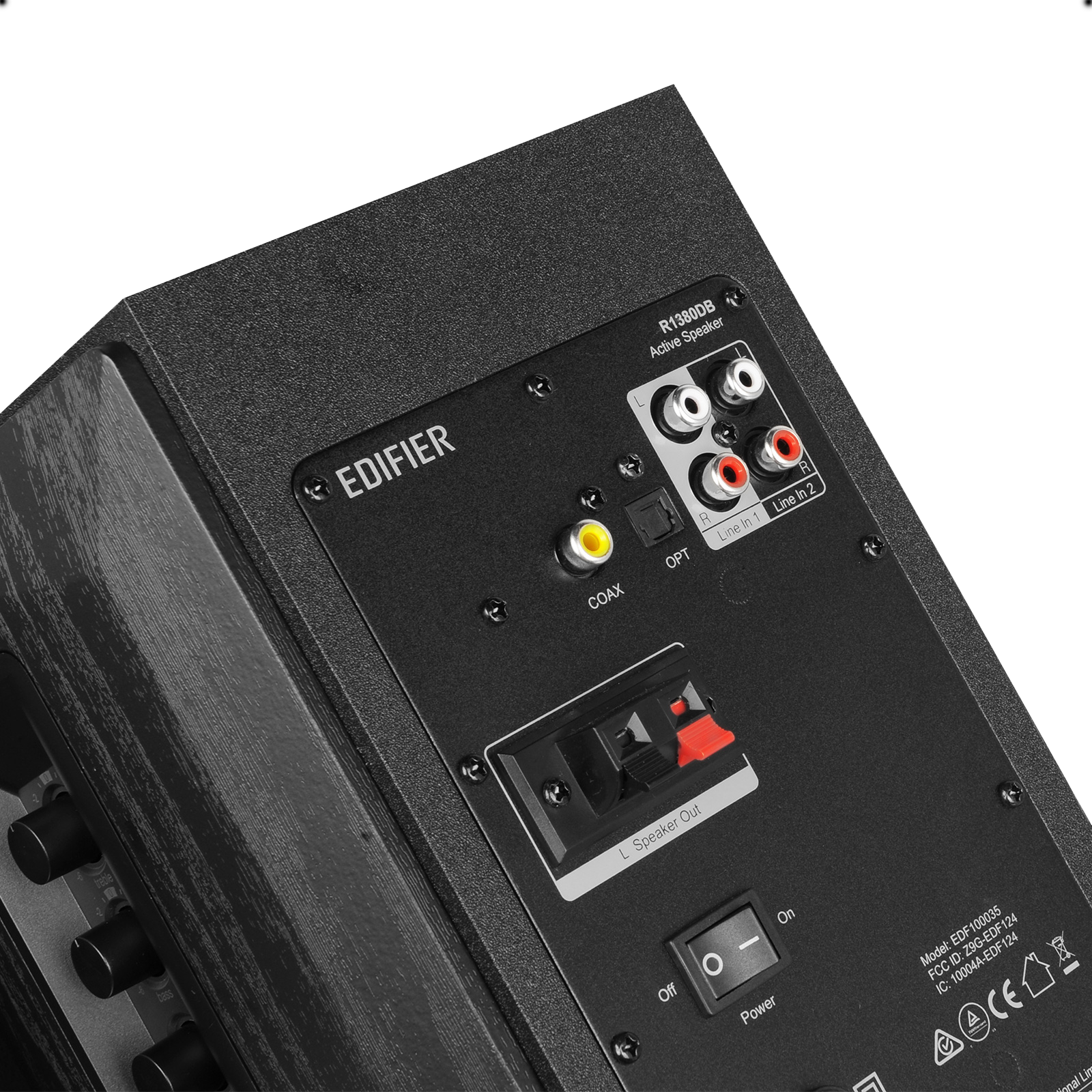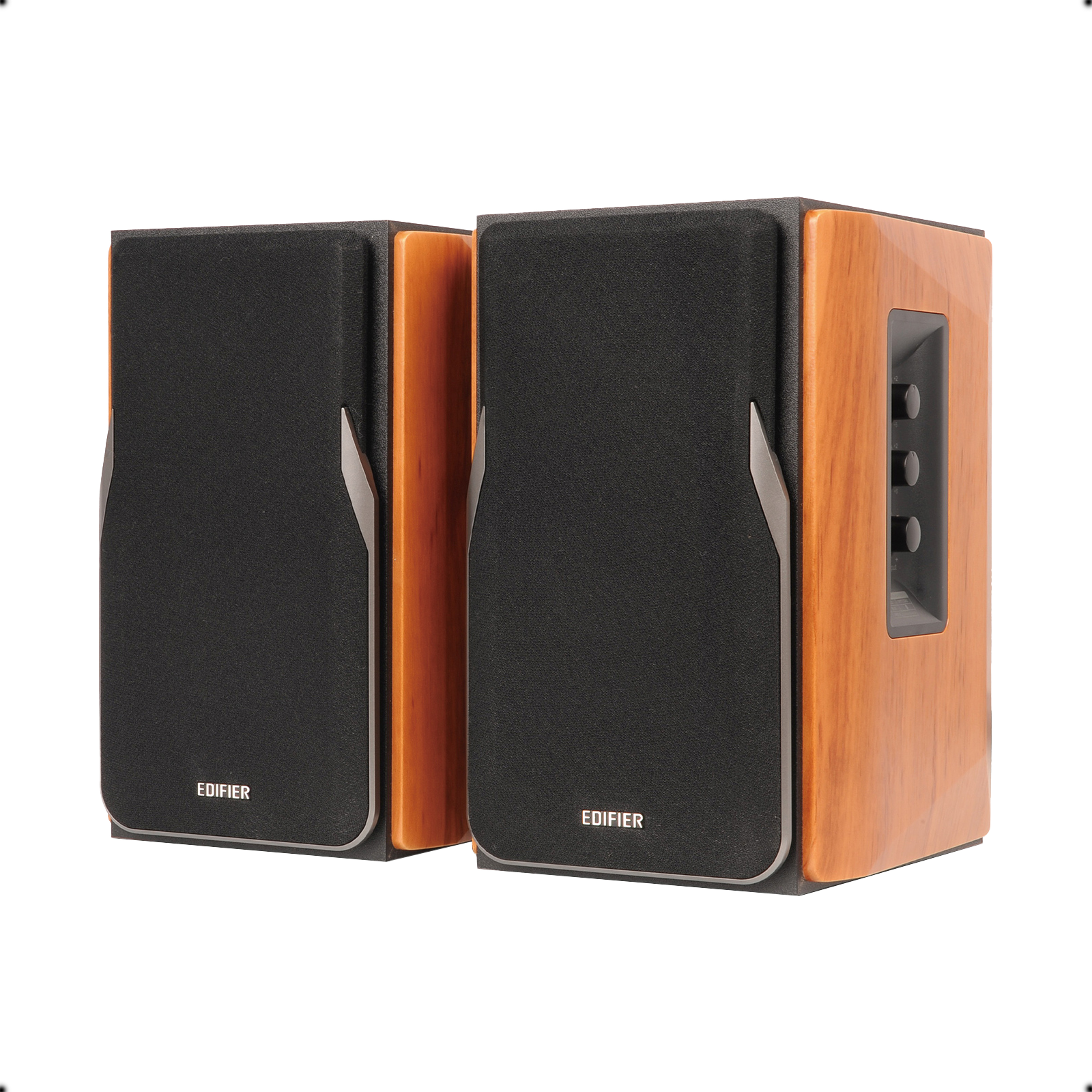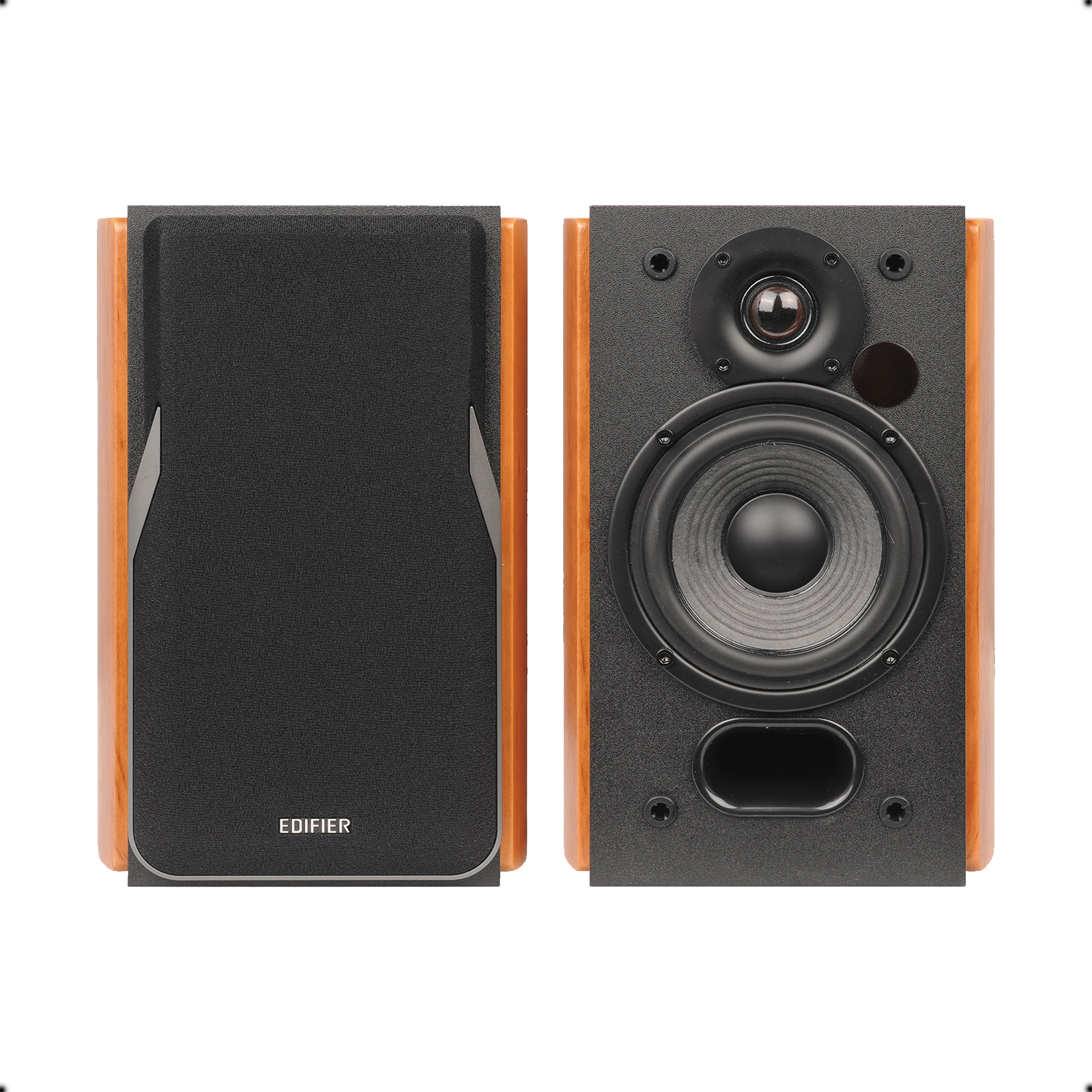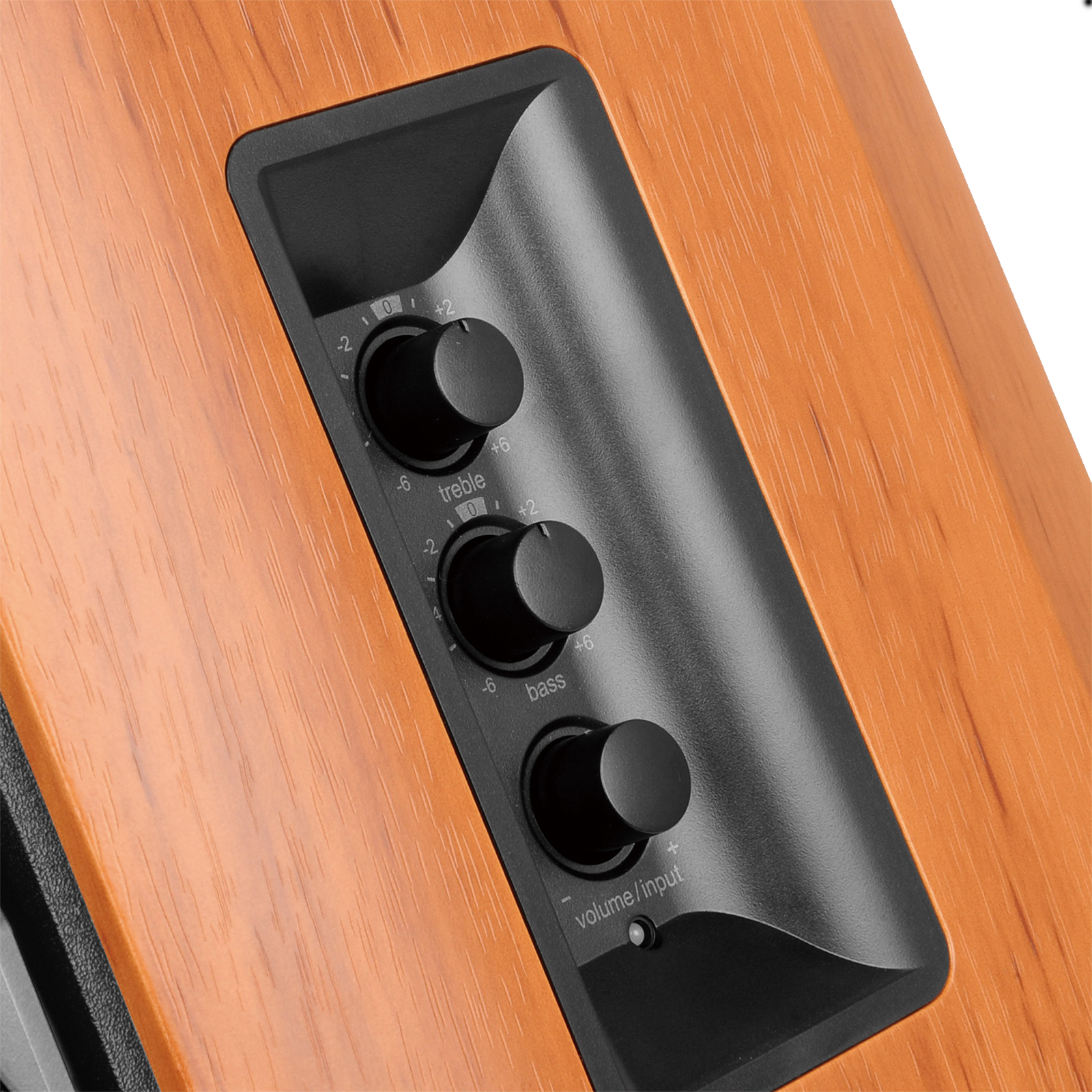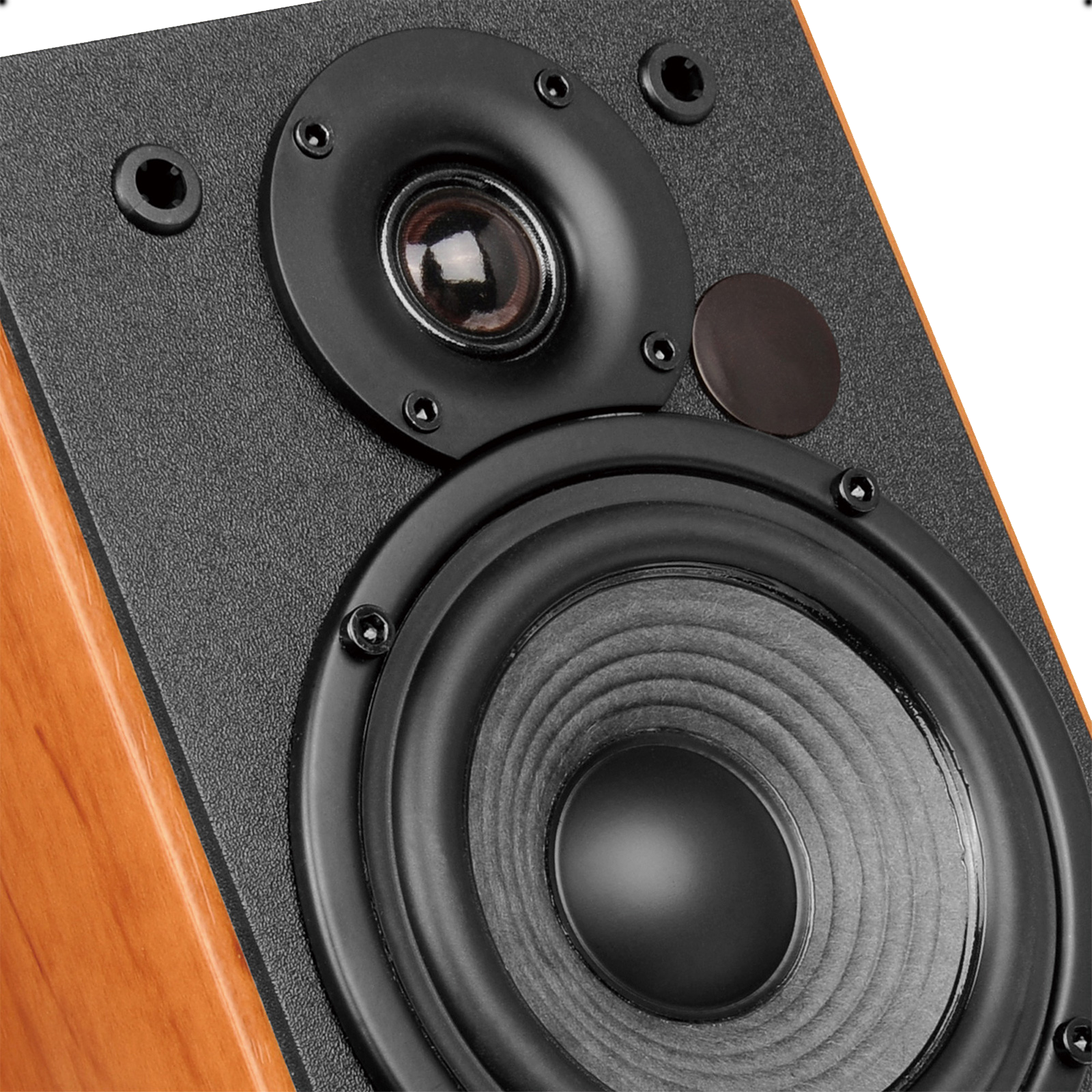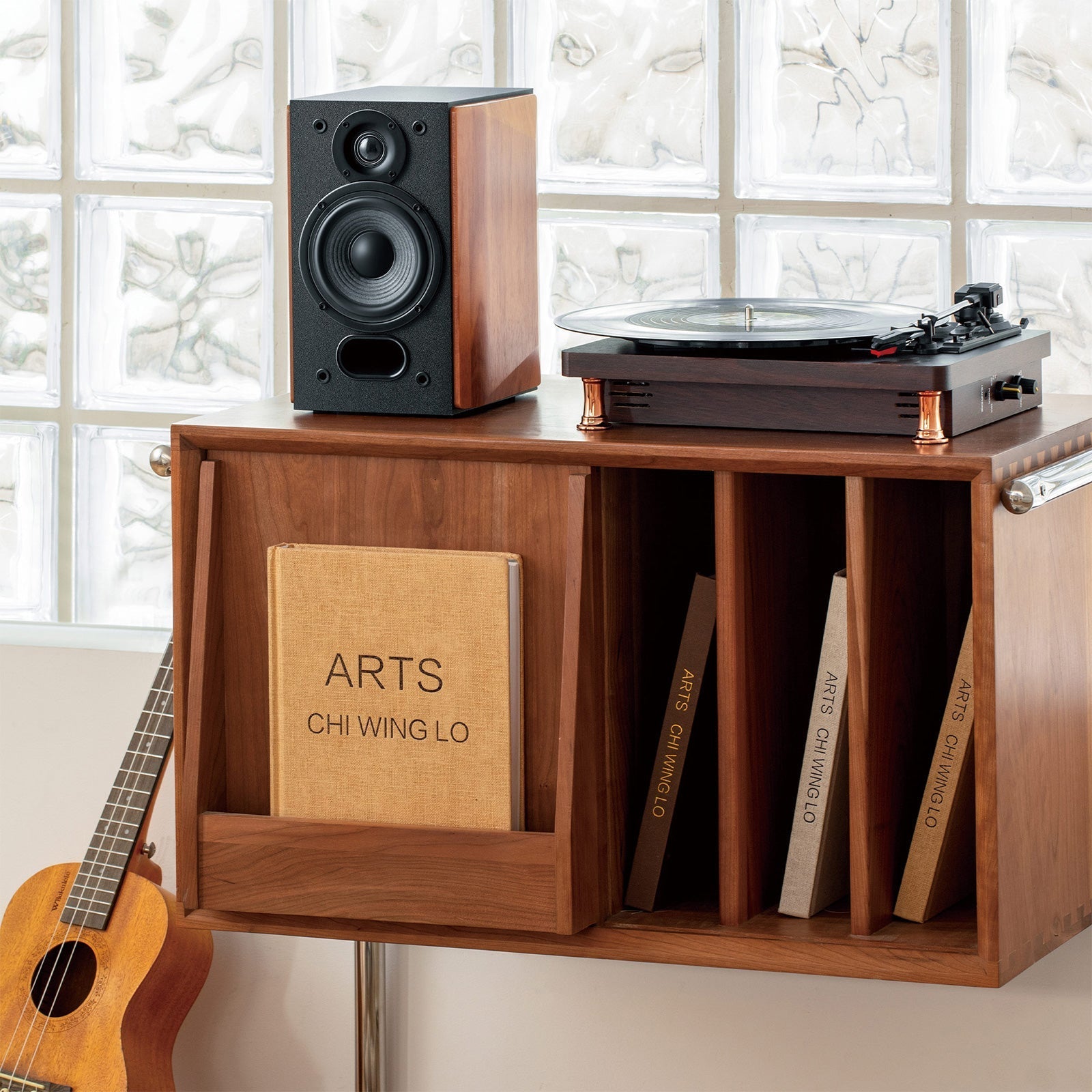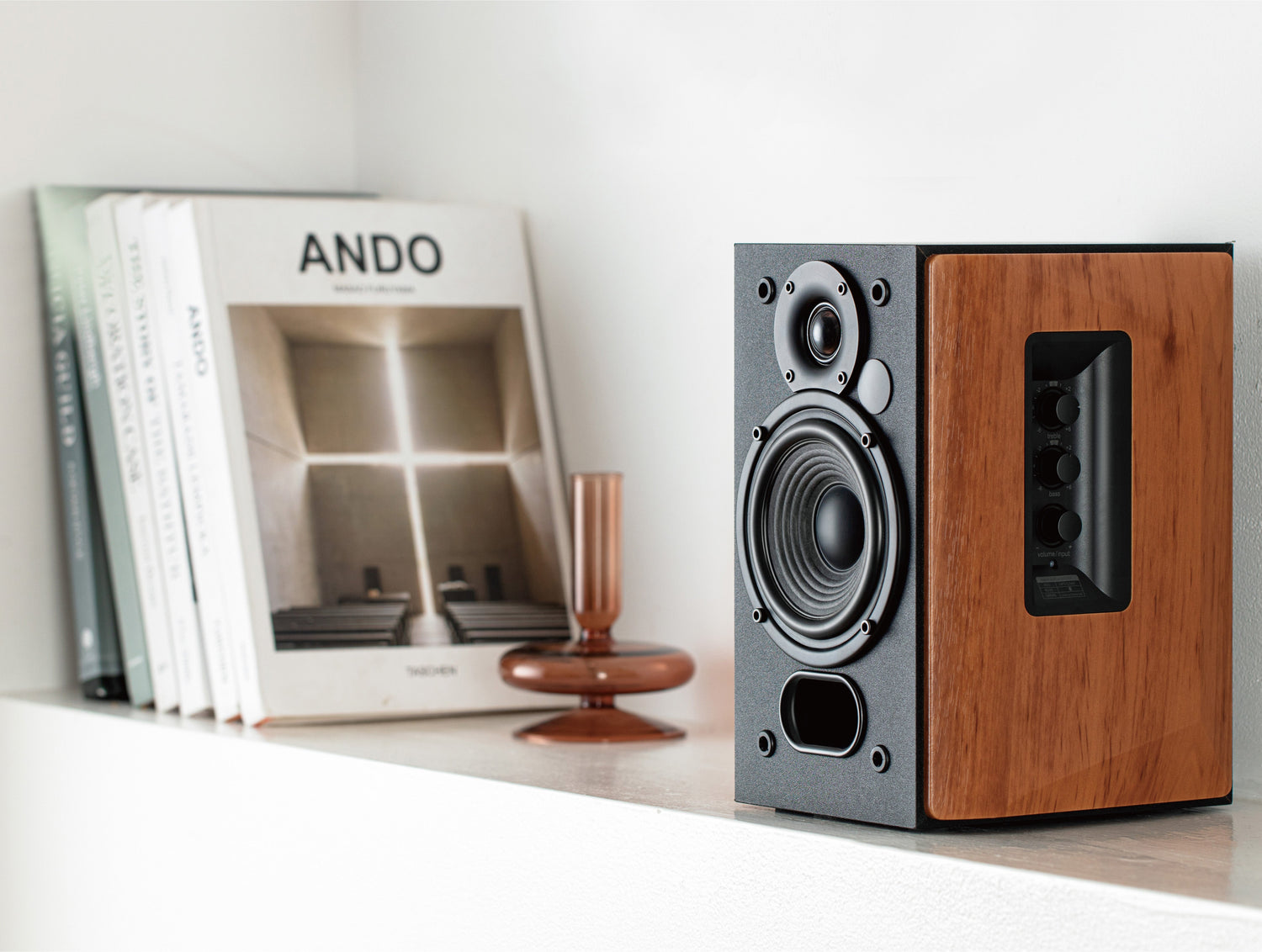 Unmatched Sound Quality
1-inch tweeter and 4-inch woofer with a Class-D amplifier and 42W RMS total power output.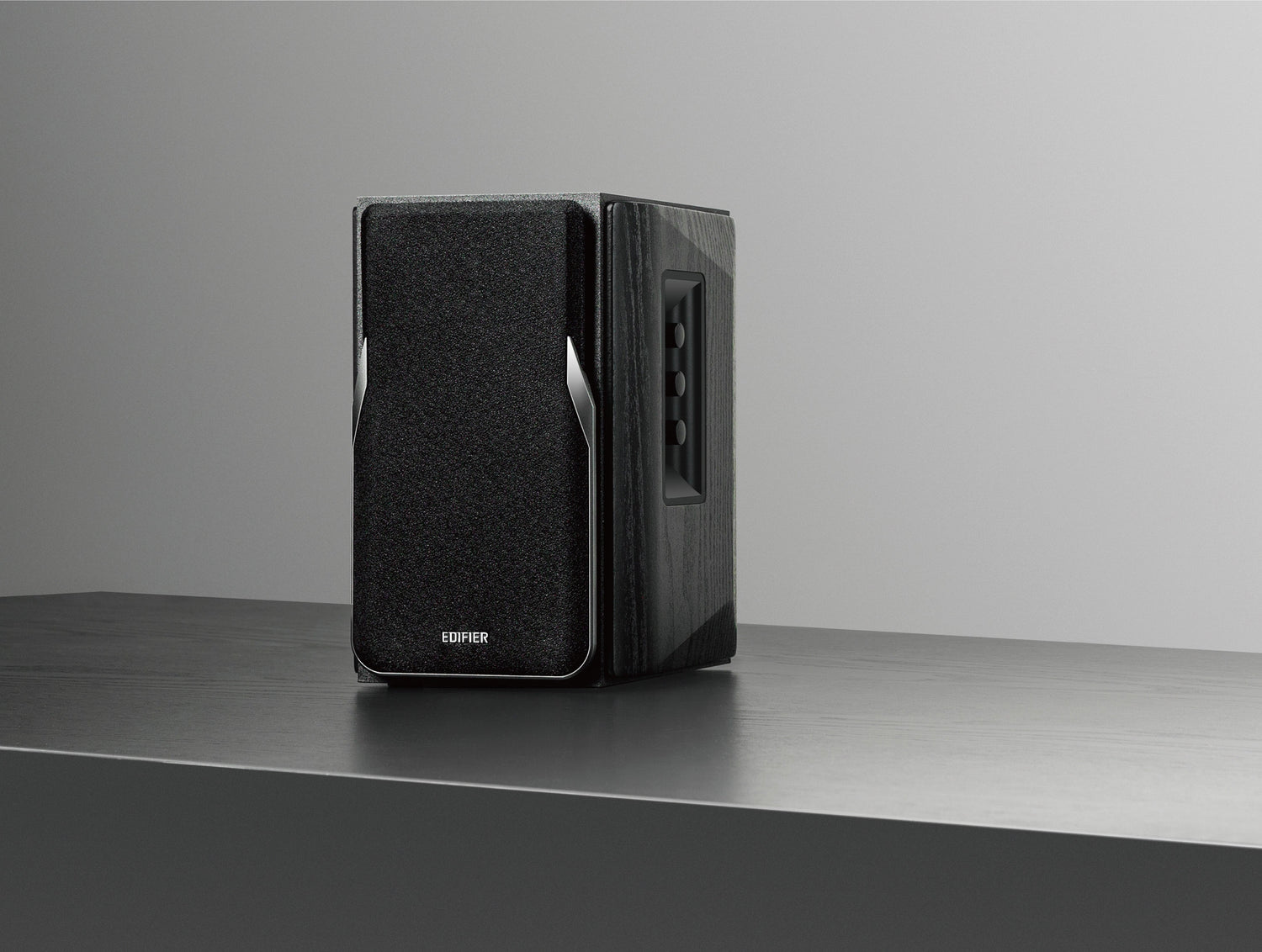 Side Panel Control
Side panel control at one of the speakers for easy operation.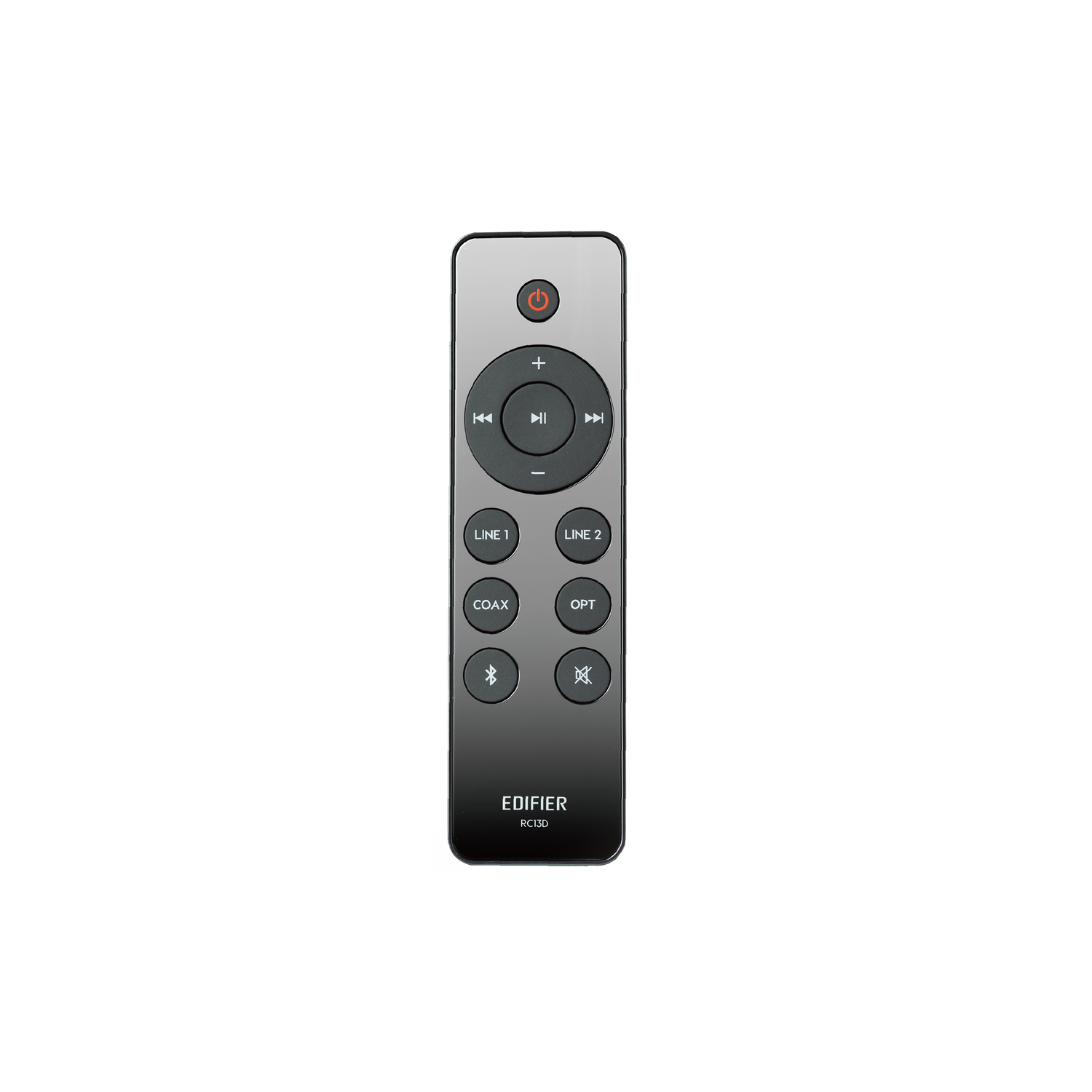 Remote Control
R1380DB comes with a remote control that helps you to control from a distance. INCLUDED IN THE BOX
User Manual
Remote Control
Passive Speaker
Active Speaker
RCA to RCA Audio Cable
3.5mm-RCA Audio Cable
Speaker Connecting Cable
SOUND

AUDIO CODECS

FREQUENCY RESPONSE

SIGNAL-TO-NOISE RATIO

NOISE LEVEL
POWER
CONNECTIVITY

INPUT

Optical
Coaxial
Line In
Bluetooth

BLUETOOTH VERSION

INPUT SENSITIVITY

Line In1: 450±50mV
Line In2: 550±50mV
Optical/Coaxial: 450±50mFFs
Bluetooth: 700±50mFFs
FAQs
Why can't I turn on these speakers?

Check Main Power Connection:

Ensure that the main power cable of your speakers is securely and correctly connected to a power source, such as a wall outlet or power strip.

Wall Outlet Switch:

Confirm that the wall outlet where your speakers are plugged in is switched on. You can do this by checking the power switch on the outlet itself or by testing it with another device to verify power availability.

Power Indicator Light:

Look for a power indicator light on your speakers. If your speakers have a power indicator, check whether it is illuminated. If the light is on, it indicates that the speakers are receiving power.

Master Power Switch:

Some speakers have a master power switch located on the speakers themselves. Ensure that this switch is in the "On" position.
Why did I hear noise coming from these R1380DB speakers?

Unplug Audio Cables:

Disconnect the audio cables from the speakers.

Turn Up the Volume:

Increase the volume on the speakers to an audible level.

Listen for Sound:

Step away from the speakers and listen for any sound output. Move approximately 1 meter (about 3.28 feet) away from the speakers.

Assess Sound Output:

If you can hear sound at a distance of 1 meter away from the Edifier speakers, it indicates that the speakers are functioning correctly, and there is no issue with the product.
Why can't I hear any sound from my Edifier R1380DB?

Check Speaker Power:

Confirm that the speaker is powered on. Check for any power indicators or lights on the speaker to verify its status.

Volume Adjustment:

Attempt to increase the volume using either the volume control on the speaker or the included remote control. Ensure that the volume is set to an audible level.

Audio Cable Connection:

Ensure that the audio cables connecting the speaker to the audio source are securely and properly connected. Check for any loose or damaged cables.

Input Selection:

Confirm that the speaker's input source is correctly set to match the audio source you are using. Use the remote control or the speaker's controls to select the appropriate input.

Signal Output from Audio Source:

Verify that there is an active signal output from the audio source you are using, such as a computer, smartphone, or audio player. Test the audio source with another device to ensure it is producing sound.
Why Buy from Us?
Authorized Retailer

Hassle-Free Return

Local Fast Shipping

30 Days Money-Back Guarantee
We are an authorized retailer of Edifier products, ensuring that you receive genuine and high-quality items directly from the manufacturer.
We offer a hassle-free return and exchange policy, allowing you to shop with confidence. If you need to cancel an order or make changes, we make the process easy and convenient.
We prioritize fast shipping, ensuring that your Edifier products reach you promptly and securely. As a local seller, we strive to provide a seamless shopping experience.
We stand behind our products. If you are not satisfied with your purchase, we offer a 30-day money-back guarantee, giving you peace of mind and assurance.