Soundfield Spacializer

Allows these near-field monitors to produce a panoramic sound stage

Bluetooth Connectivity

Bluetooth 5.0 technology allows you to stream top-quality audio wirelessly from your phone, tablet, or laptop.

Wireless Remote

The included remote conveniently controls all functions (adjust volume, mute/unmute, switch inputs and sound field extension).
R1280DBs Active Bluetooth Bookshelf Speakers
Regular price

$189.99

Sale price

$160.65
Bluetooth 5.0
Front bass reflex port
Multiple Inputs: Optical, Coaxial, Bluetooth, Dual RCA, Subwoofer output
Wireless remote for easy control
1 Year Warranty
Free Shipping Over $49.99
30 Day Return Policy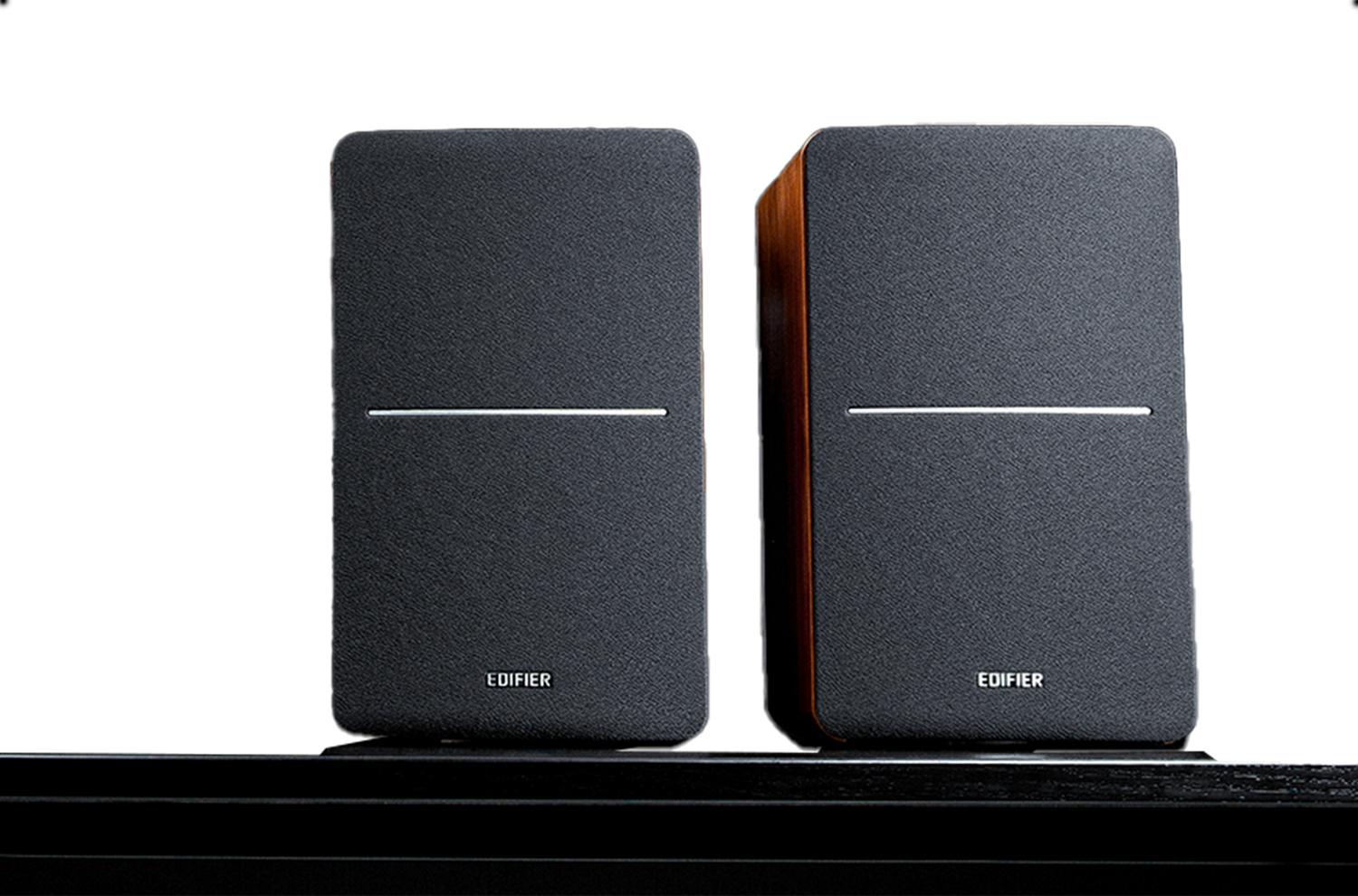 Bluetooth 5.0
Experience true freedom from wired connections with this Bluetooth speaker and enjoy the best audio. You can connect it to devices wirelessly using Bluetooth 5.0, suitable for iOS, Android, Mac, or Windows devices.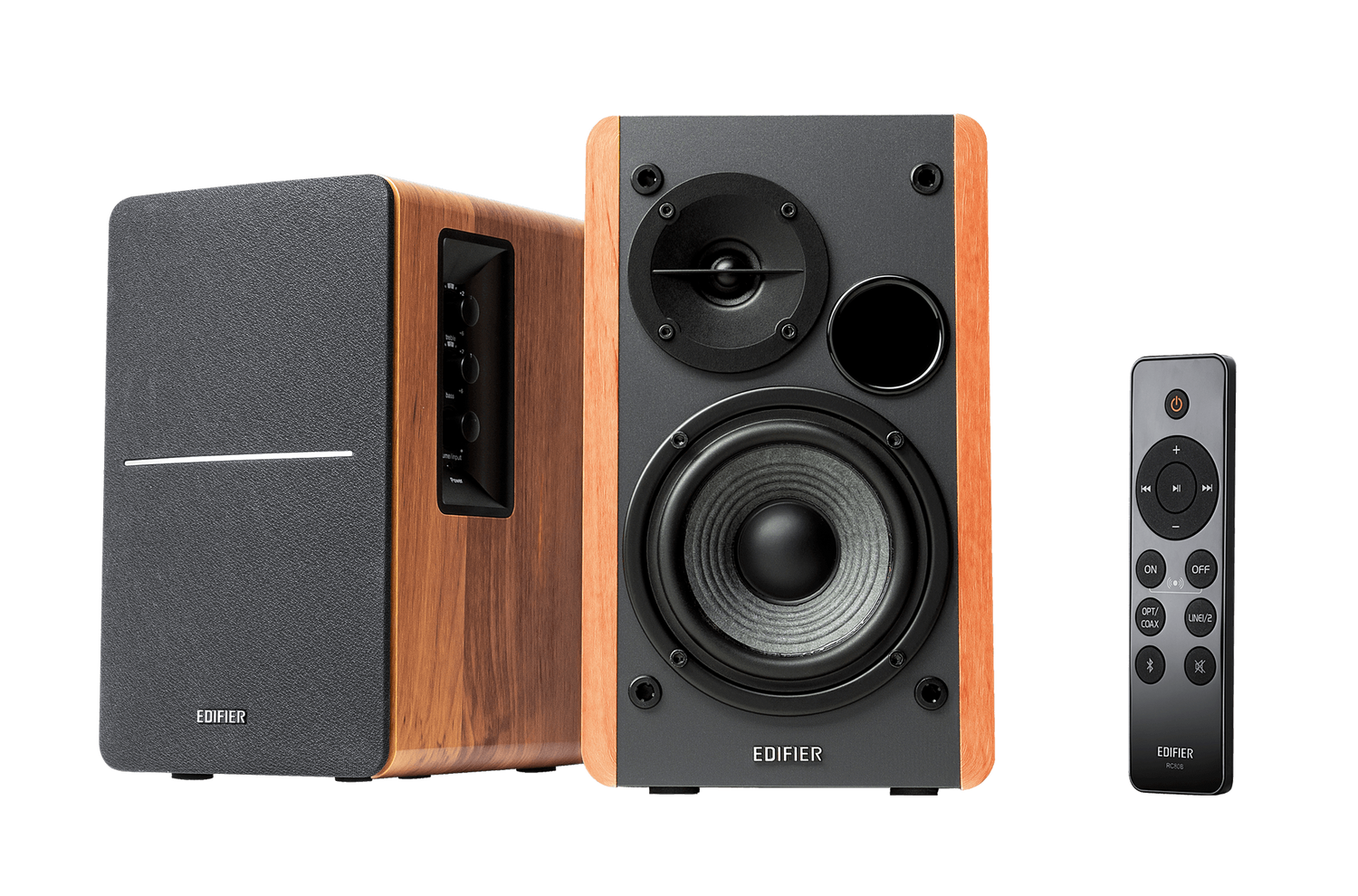 Soundfield Spacializer
Soundfield Spatializer simulates a larger soundstage with the touch of a button. This unique feature creates wide-filed sound by optimizing each channel, sending out opposite signals to eliminate mutual interference and improve separation.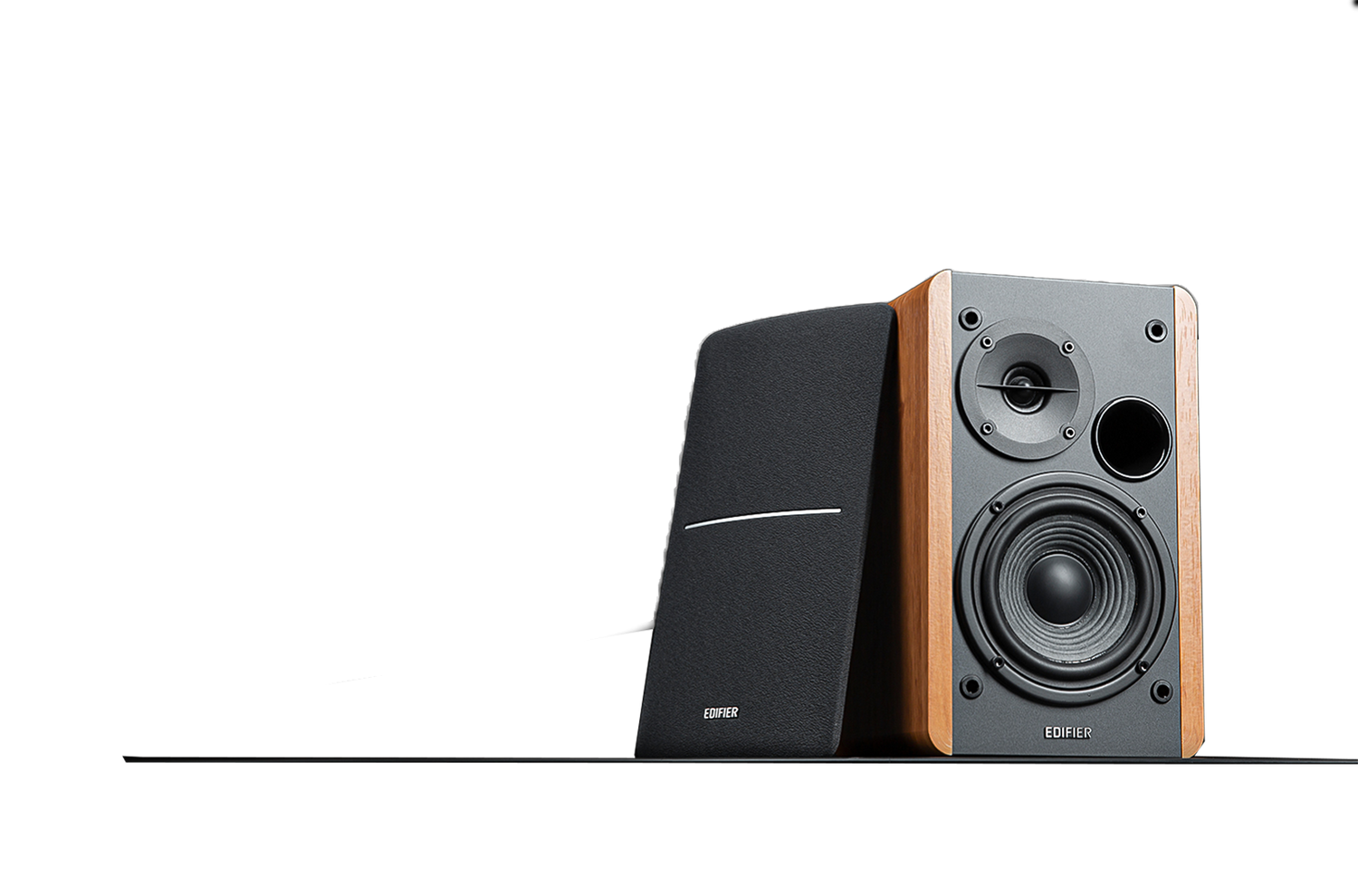 Removable Grill
Protects your speaker drivers, easy to remove for cleaning.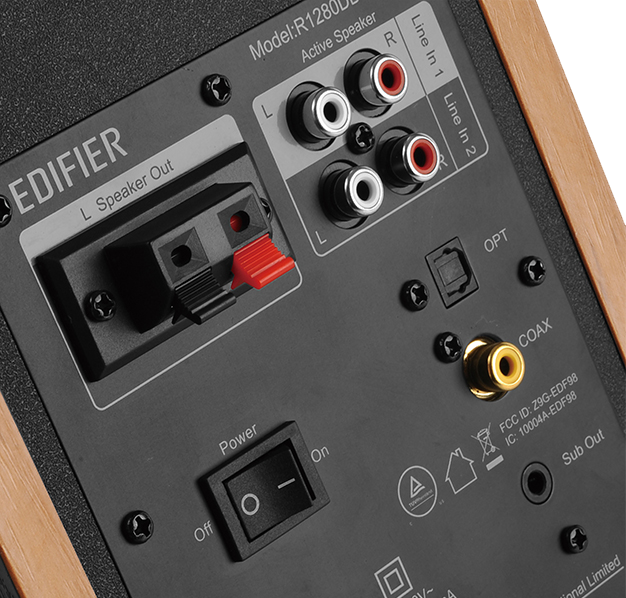 Sub-out & OPT/COAX Inputs
When connected the sub-out automatically detects the subwoofer and activates the digital crossover. Optical and coaxial inputs make sure you will always enjoy music with lossless sound quality.  Dual RCA inputs allow you to connect to two devices at the same time. Connect to your devices such as phone, PC, laptop, tablet or gaming console with included Fibre Optical input cable, RCA to RCA audio cable, and 3.5 mm-RCA audio cable, eliminates the need to switch cables.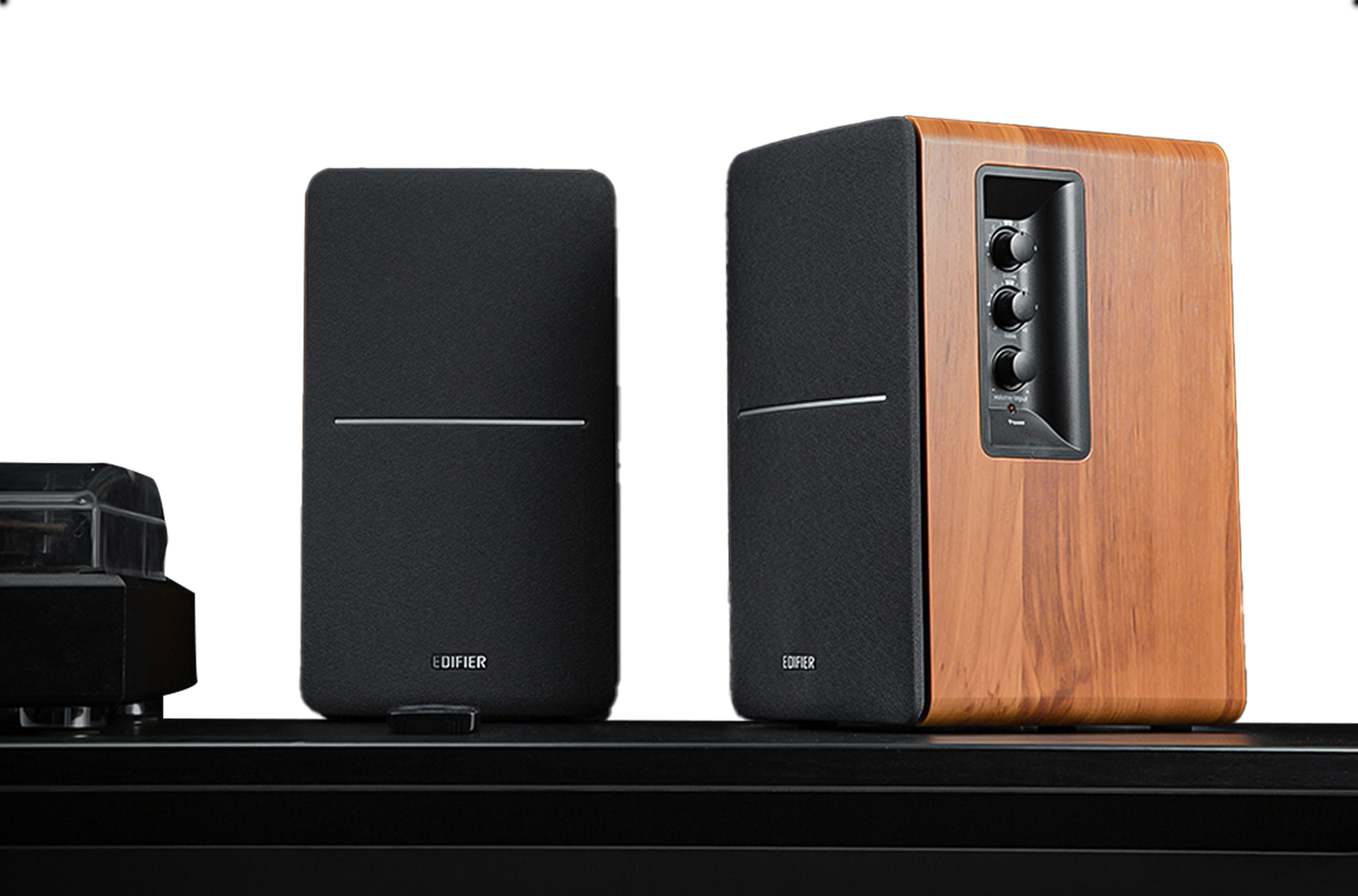 Classic Wood Finish
These impressive speakers are made from MDF wood, designed to effectively prevent resonance. You will love how perfect it fits into your living room, study room, or bedroom.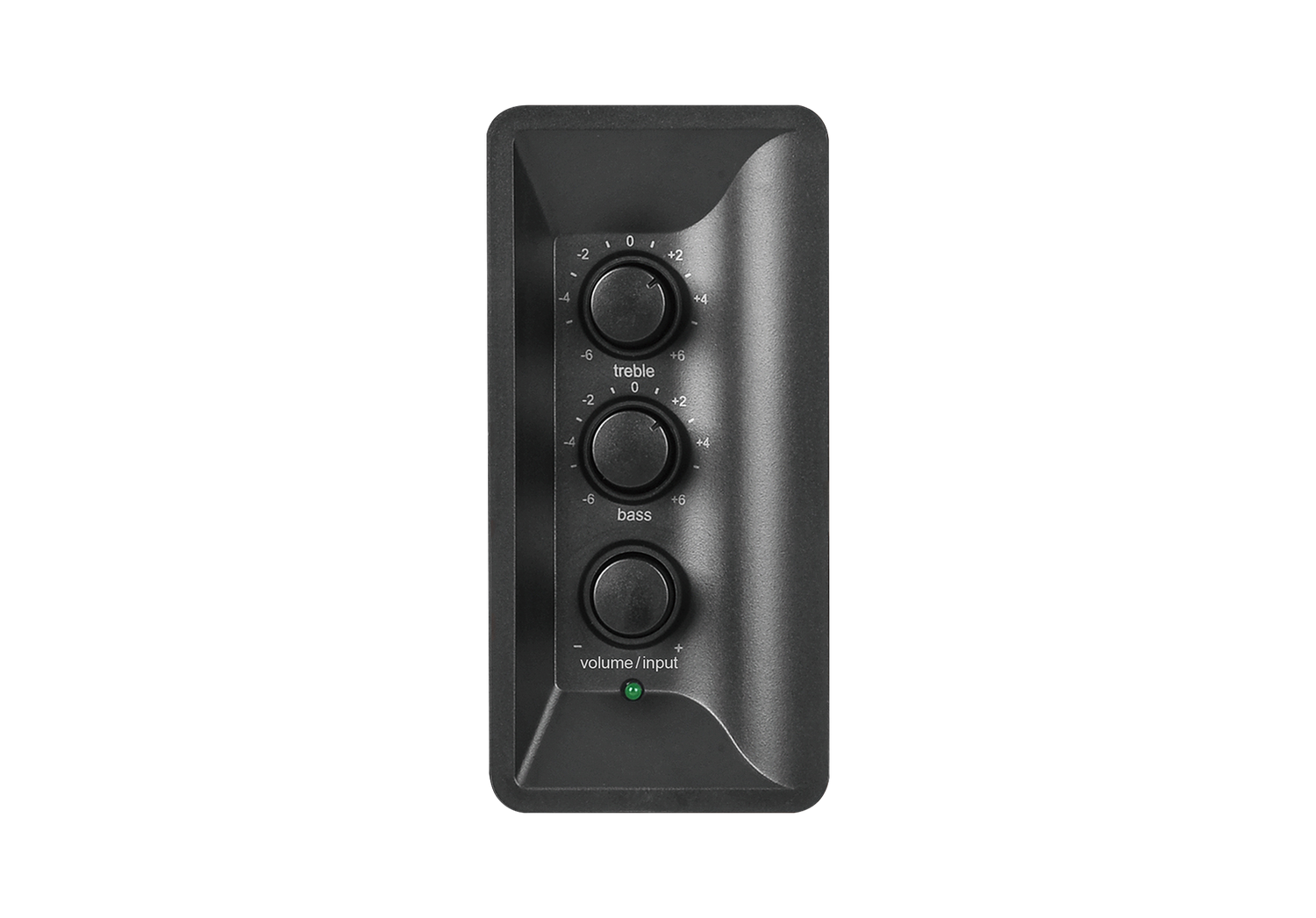 Precise Control
Convenient dials on the side panel of the speaker allow you to adjust the bass, treble, and volume to fit individual preferences, press the volume dial to toggle between inputs.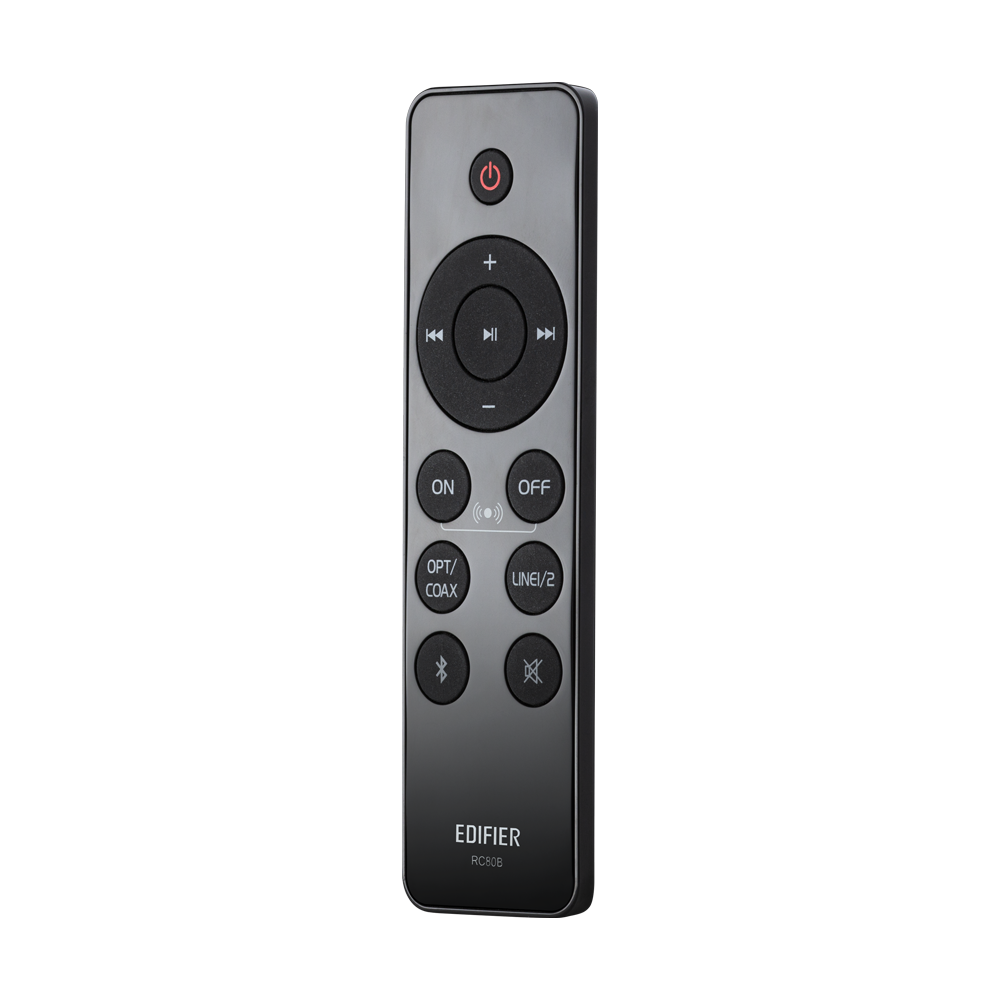 Wireless Remote
Adjust volume, mute/unmute, switch inputs, Bluetooth, select sound field extension, and line-in mode with the wireless remote, no need to leave the couch. INCLUDED IN THE BOX
User Manual
Remote Control
RCA to RCA Audio Cable
3.5mm-RCA Audio Cable
Fiber optic input cable
Speaker connecting cable
SOUND

DRIVER UNIT

Φ13mm tweeter unit + 4-inch mid-woofer

SIGNAL-TO-NOISE RATIO

FREQUENCY RESPONSE
POWER
CONNECTIVITY

BLUETOOTH VERSION

INPUT SENSITIVITY

LINE IN1 R/L:500±50mV
LINE IN2 R/L:600±50mV
Optical /Coaxial
R/L:350±50mFFS
Bluetooth R/L:700±50mFFS
FAQs
Why can't I hear any sound?

To address the issue of no sound, please review the following checklist:

Ensure that the power indicator light is illuminated.
Attempt to increase the volume.
Verify that the audio cables are correctly and securely connected.
Confirm that the input settings on the speakers are configured correctly.
Check if the audio source is actively delivering a signal output.
Why can't I turn on the speakers?

To power on the Edifier speakers, you can utilize either of the following methods:

Connect the main power source to your speakers.
Activate the wall outlet connected to your speakers.
Why did noises coming from my speakers?

To address any noise issues with the speakers, please perform the following steps:

Transition the speaker system to active mode.
Disconnect the audio source.
Listen for any unusual noises from a distance of 1 meter away. If no issues are audible at this distance, it suggests that the speakers are functioning correctly.
Why can't I connect my speakers via Bluetooth?

To resolve any Bluetooth connectivity issues, kindly consider the following steps:

Confirm that your speaker is set to Bluetooth mode and disconnect any other paired devices.
Ensure that you are operating within a Bluetooth transmission range of no more than 10 meters.
Attempt to establish the Bluetooth connection with an alternate Bluetooth device.
Why Buy from Us?
Authorized Retailer

Hassle-Free Return

Local Fast Shipping

30 Days Money-Back Guarantee
We are an authorized retailer of Edifier products, ensuring that you receive genuine and high-quality items directly from the manufacturer.
We offer a hassle-free return and exchange policy, allowing you to shop with confidence. If you need to cancel an order or make changes, we make the process easy and convenient.
We prioritize fast shipping, ensuring that your Edifier products reach you promptly and securely. As a local seller, we strive to provide a seamless shopping experience.
We stand behind our products. If you are not satisfied with your purchase, we offer a 30-day money-back guarantee, giving you peace of mind and assurance.